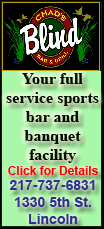 Minnesota expects Peterson to be recovered from left knee surgery for two torn ligaments in time to start the 2012 season.
"We expect most people to recover from this injury in eight to nine months and instead of comparing Adrian to any other player at any level that's had an anterior cruciate ligament, and they happen every day, I would really like Adrian to stand on his own merit because Adrian, I feel, is very unique," Vikings head trainer Eric Sugarman said Monday.
"Adrian has a great work ethic. Adrian has the DNA to heal quickly, which he has shown in the past. He certainly will have the desire and the mental toughness to be able to get through the rehab process, which will take months and months, as you know. So, I think if anyone can get better quickly and safely in that time period, it would be Adrian Peterson."
Peterson tore his ACL and MCL when he was hit in the side of the knee by Washington Redskins safety DeJon Gomes in the third quarter of Saturday's 33-26 win at Washington. An MRI on Saturday evening revealed the ligament tears and meniscus damage, and Peterson will undergo surgery within the next seven to 10 days.
Backup Toby Gerhart, who started three games earlier this season when Peterson was out with a high ankle sprain, will start Sunday in the season-finale against the Chicago Bears. A second-round pick in 2010, Gerhart has filled in well for Peterson and notched the first 100-yard rushing game of his career with 109 yards on 11 carries Saturday. But the Vikings expect Gerhart's time as the starter to be short-lived.
"He sets his goals extremely high and he's one of those guys who, when he puts his mind to it, there's no reason to ever doubt that he can achieve what he sets his mind to," Minnesota coach Leslie Frazier said of Peterson. "We're looking forward to his attacking this rehab like he's attacked every offseason, to come back and play and be even better than he was before. I know with Eric and our medical staff, they're going to do everything they can to get him back on the field and ready to go when we line up in that first football game next season."