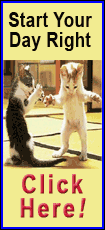 Tyreke Evans added 20 points, John Salmons had 13 and DeMarcus Cousins had 12 points and 11 rebounds for the Kings, who had lost nine of 10 to the Lakers and five straight at home.
Kobe Bryant scored 29 points and Metta World Peace added 19 for the Lakers, who opened the season with consecutive losses for the first time since 2002-03, putting a damper on the start of new coach Mike Brown's tenure.
Kings rookie Jimmer Fredette entered to a loud ovation midway through the first quarter and then committed a double dribble the first time he touched the ball.
Otherwise, it was nothing but a positive start to the season for the Kings, who didn't even know if they would be in Sacramento after ending last season with an overtime loss at home to the Lakers.
But the city got a reprieve when the team decided to stay for at least one more season instead of moving to Anaheim. That has led to newfound optimism that an emerging roster of young and athletic playmakers can return the Kings to prominence and the city can build a new arena to keep the team in California's capital city for the long term.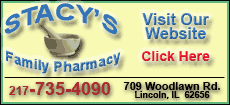 That roster gave the fans plenty to cheer about in the Kings' first season opener at home in eight years. They went on an 11-0 run around halftime and then put together a strong finish to the third quarter led by Cousins. Playing with four fouls, Cousins scored eight points in the final 3:20 of the third to give Sacramento a 78-64 lead heading into the fourth.
Thornton scored seven of the Kings' first nine points of the fourth as Sacramento maintained its lead. But six straight points by World Peace helped the Lakers cut it to 89-87 with 4:24 to play.
Thornton hit a 3-pointer to give the Kings some breathing room and Chuck Hayes had a key block on Pau Gasol leading to two free throws by Evans. The Lakers never got the deficit to less than five points after that. Thornton's jumper made it 99-89 with 1:10 to go, sending the crowd into a frenzy.
Los Angeles doesn't have to wait long to get a chance for its first win in this lockout-compacted season, as the Lakers host Utah on Tuesday night with their third game in three nights to open the season.