The reigning champions have quickly become a team everyone wants to play. There's no telling which is worse right now, their offense or defense, their conditioning or chemistry, as they were drubbed for a second straight game, losing 115-93 to the Nuggets on Monday night.
Dallas gave up 20 straight points in the second quarter and had a stretch of 14 straight missed shots during a 9:52 drought between baskets. It was so bad that their player of the game, Sean Williams, threw up when he left the court.
Williams, the 13th and final guy off the bench, was so gassed from scoring 12 points in 11 energetic minutes that he vomited in front of the team's bench. Teammates and owner Mark Cuban laughed, and fans in the area gave a light-hearted standing ovation while an usher mopped up the mess.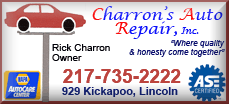 Williams wasn't sick, just not quite in game shape because of the lockout. Of course, the way things are going for Dallas, plenty of jokes were made about that being an editorial statement about their performance.
"We look old and slow and out of shape -- a bad combination," said Dirk Nowitzki, who scored 20 points and sat out the entire fourth quarter for a second straight game, yet another indication of how bad things are going. "I still think this team has a lot of potential. But we have to turn the corner."
The Mavs trailed by 33 in the third quarter, a day after being down by 35 in the third quarter against Miami. Counting a pair of preseason games against Oklahoma City, Dallas has been behind by at least 23 points in every game since being crowned champs.
There are plenty of reasons to choose from: an overhaul of their rotation, the shortened training camp and other teams being motivated to take them down.
"We're not comfortable with each other on both ends of the floor," Shawn Marion said. "We're trying to get acclimated and you can tell it's not flowing the way it should be and there's going to be some bumps."
The challenge for coach Rick Carlisle is finding the right combination of players. He's trying to squeeze in Lamar Odom, Vince Carter and Delonte West to replace Tyson Chandler, J.J. Barea and others, all with little practice time. Carlisle already has seen a lack of trust on defense, and that throws everything else out of whack.
"We're going to recharge tomorrow, have a hell of a practice on Wednesday and then we've got to go up to Oklahoma City and we're going to have to play a lot better," Carlisle said. "I've got a lot of work to do."
The Nuggets hope this was an indication of what they can be like when they have everything clicking, regardless of the foe.
Lawson made 8 of 9 shots in the first half, and finished with 27 points. Andre Miller and Al Harrington each scored 18 points off the bench, and Denver's deep, athletic roster scored on 19 of its 25 possessions in the second quarter.
"We've been jelling real quick," Lawson said. "I knew we'd come out strong. ... That's when we're good, when we get out and run. It's my job to make sure the tempo is fast and guys are running in those lanes."