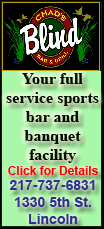 The Bengals made a buy-one, get-one-free offer to season ticket holders for the final regular season game Sunday. Cincinnati (9-6) would clinch a wild card playoff berth by beating the Baltimore Ravens (11-4).
The challenge is to fill the 65,500-seat stadium, which has been one-third empty for most games this season. The Bengals have sold out only one home game, when Pittsburgh brought thousands of fans.
Cincinnati sold 41,273 tickets for its victory over Arizona on Saturday that gave the Bengals only their third winning record in the last 21 years. Fans are upset over the franchise's dismal showing and ownership's reluctance to change.
The team sold a "couple thousand" tickets Monday morning, said Jeff Berding, the team's director of ticket sales.
"We have a lot of tickets to sell," Berding said. "The response has been great."
If the team doesn't sell out with this promotion restricted to season ticket holders, it will consider a discount offer to the public.