Joining them at the Pro Bowl will be the not quite so familiar, from Rob Gronkowski to Jimmy Graham, from Marshal Yanda to Earl Thomas.
The thrill is equal, whether it's eight-time invitee Ed Reed or his Baltimore Ravens teammate, newcomer Yanda.
"I am ecstatic, that is really the only thing I can say," said Yanda, a backup at guard to New England's Logan Mankins and Brian Water. "This is such a great honor, something that I never really expected. When I made it to the NFL, I was so happy to be on a team and playing in the league, and now, to be a part of a Pro Bowl team is something very special."
Or as old hand safety Reed put it Tuesday, "It is definitely an honor and blessing. To come back after an injury last year and to be voted by my peers and fans is special."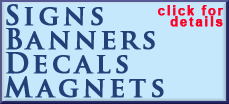 There are seven Ravens on the AFC squad, equaling the number of Green Bay Packers for the NFC. But they didn't lead their conferences in voting by players, coaches and fans.
Brady is one of eight Patriots and Patrick Willis one of eight 49ers to make the Jan. 29 game.
"It's awesome," said 49ers punter Andy Lee, one of four Bay Area kickers to make it. "I think everybody is deserving. I think some guys are deserving who aren't going. Hopefully we won't be there, hopefully we'll be in the Super Bowl."
Players who make the Super Bowl will be replaced on the Pro Bowl rosters.
Still, it's a sunny, balmy consolation prize to journey to Honolulu.
"It's a nice honor," Texans running back Arian Foster said. "People that love watching the game, people that love playing it and also coaches that have been around it for 20-some-odd years ... it's the highest compliment you can get in this league is when you're voted in by people who know the game. It's just fun."
Brady is one of seven starters from New England (12-3). The others are receiver Wes Welker, tight end Gronkowski, defensive tackle Vince Wilfork, defensive end Andre Carter, Waters and Logan Mankins. Special-teamer Matthew Slater is the other New England representative.
Linebacker Willis, defensive end Justin Smith, cornerback Carlos Rogers and tackle Joe Staley will start for the NFC from the 49ers (12-3), who had only Smith and Willis make the Pro Bowl last year.
Green Bay's Rodgers is the starting NFC quarterback, backed by record-setting Drew Brees of New Orleans (12-3).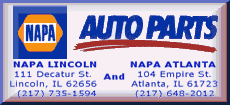 "It does have special significance, because when I was voted in in 2009, I was the third guy and I was very thankful to be voted in, and got the opportunity to start because of some injuries and guys not going," Rodgers said. "It's great to be voted in as a starter, that means a lot to me and it's a special honor."
Four of the NFL's biggest headline makers this season did not get voted in by players, coaches and fans: Lions defensive tackle Ndamukong Suh, Steelers linebacker James Harrison, Panthers rookie quarterback Cam Newton, and Denver quarterback Tim Tebow.
Suh might have lost support after drawing a two-game suspension for stomping an opponent, and Harrison's one-game suspension for his helmet-to-helmet hit on Browns quarterback Colt McCoy might have reduced his support.
Fifteen first-time Pro Bowl selections made the NFC squad, including Rogers, Staley and safety Dashon Goldson of the 49ers. Thirteen AFC players were first-time selections, including Gronkowski, Carter and Slater of New England. Carter is on injured reserve (left quadriceps) and won't play.
"If you look around the NFC, you see a ton of amazing and talented players at tight end," said the Saints' Graham, the starter at the position and a first-time Pro Bowl player. "And to be thought of in that company by my peers, the head coaches and the fans who follow the NFL is something I take seriously."
Fourteen teams from each conference were represented, with St. Louis (2-13) and Washington (5-10) drawing blanks in the NFC, Buffalo (6-9) and Tennessee (8-7) shut out in the AFC.