That facet of the game helped the Boilermakers beat Western Michigan 37-32 on Tuesday night in the Little Caesars Bowl.
Purdue recovered two onside kicks and Raheem Mostert returned a kickoff 99 yards for a score that put Purdue up for good midway through the second quarter.
"The spread offense was the edge (with Tiller)," Hope said. "I wanted our edge to be special teams."
Caleb TerBush took the final snap at Ford Field, sprinted to the sideline and handed the football to Hope, who was recently given a contract extension.
"It's a moment that we've been waiting for the last three years," Hope said.
The Boilermakers (7-6) almost didn't beat the Broncos (7-6) despite having a double-digit lead for two-plus quarters.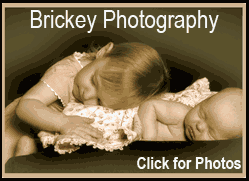 Third-string running back Reggie Pegram scored the first two TDs of his career and Carson Wiggs made two field goals to help Purdue to take a 27-15 lead in the first half.
Wiggs also recovered one of his onside kicks, both of which he tapped toward a sideline after running at full speed as if he was trying to boot the ball deep.
"Two onside kicks really hurt us," Western Michigan coach Bill Cubit said. "We never got a break on defense in the first half."
Purdue had another 12-point lead early in the fourth quarter, but the Big Ten team had to hold on for the win against the Mid-American Conference program.
The Broncos got the ball with a chance to go ahead, but their comeback hopes ended when quarterback Alex Carder fumbled for his fifth turnover with just under 2 minutes left. Ryan Russell forced the final fumble and Bruce Gaston recovered to seal the win.
"It was nerve-racking," Purdue linebacker Joe Holland said. "But as a defender, you want the game to come to you."
The Boilermakers played in a bowl for the first time since 2007, when they beat Central Michigan -- also in Detroit.
Western Michigan, meanwhile, fell to 0-5 in postseason play.