Park district notes
From Roy Logan, program coordinator

Send a link to a friend
[December 23, 2011] Attention all junior high school-age young people. Join the park district's first-ever Xbox tournament. Play against your friends in one of the coolest racing games on the Xbox 360. This is an in-house, multiplayer tournament with multiple game consoles. There will be snacks, sodas and tons of fun. It's only $3 per player, so hurry -- space is limited to the first 14 players to sign on. The park district will kick off the tournament on Thursday, Dec. 29, at 1 p.m. This will be hosted in the front lobby at the Lincoln Park District headquarters on Primm Road. You may call 732-8770 to register or register online at www.lincolnparkdistrict.com by going to the "Contact Us" page.
As the new year approaches, the park district has a great membership special. If you join for a year, an extra month will be added. If you join quarterly, an extra week will be added to your membership. This special applies to current and new members alike. Remember, group exercise classes and spin are included in a circuit or full-access membership. Celebrate the new year by getting your body in shape!

Be sure to go to the park district's website to check out the updated fitness schedule. Lots of changes have been made and many additions have been included. The 5:30 a.m. spin classes are even being offered twice a week.

The Lincoln Park District Fit Zone welcomes Janell Woolard as the newest fitness instructor and personal trainer as well. Whether you are looking to lose weight, gain muscle, increase your energy level, or optimize your strength and flexibility, Janell is there to help you. She will also lead the very popular Zumba classes.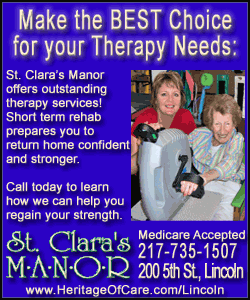 Do you have a program idea or do you enjoy a hobby that you would like to share with others? If so, give Roy a call or email info@lincolnparkdistrict.com and let's see what we can do to make your ideas happen. Offering new and exciting programs and classes to the community is a plus for everyone!
[Text from file received from Roy Logan, Lincoln Park District]