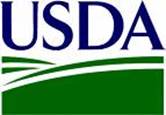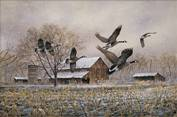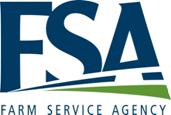 Logan County E-NEWS
Wednesday, December 28, 2011 Issue# 2 - 19
Logan County Farm Service Agency Phone: (217) 735-5508 Ext. 2
1650 5th St Fax: (217) 732-9916
Lincoln, IL 62656 Hours: M-F, 8:00 am to 4:30 pm
____________________________________________________________
News & Information
Our goal is to provide as much information to our farmers, ranchers, landowners, agribusinesses, non-farm orientated citizens, students, and future email subscribers in the quickest, cheapest, and most efficient way. Issuing press releases and regular newsletters fulfill our minimal requirements in publicizing information, but as we have learned over the years, it's not enough. The Logan County E-News will be published periodically and used solely to compliment the other avenues of our information dissemination needs. Subscription is free and the advice is still cheap. We do not discriminate. If you know someone that wants to subscribe, share this E-News with them. If you know someone is not getting their E-News, they should contact our office or check with their Internet Service Provider (ISP) or Email provider and flag the Logan County E-News as "non-spam" or "acceptable". Every time we issue E-News publications, we receive several returned messages due to the security filters your ISP uses.
_________________________________________________________________________________________
Topics Covered:
· FSA County Committee Election Results
· 2012 Soil and Water Conservation District Election
· Highly Erodible Land Compliance
Logan County Committee Election Results
The Logan County Committee has elected a new representative for LAA #3 (Hurlbut, Elkhart, Mount Pulaski, Laenna, and Lake Fork Townships). The election was held in the Logan County FSA office on December 7th. The election results are as follows:
Congratulations to Tim Southerlan who will be taking John Poffenbarger's position on the committee. We want to thank John for his dedicated service in representing his county. It was a close race. Much thanks and appreciation goes out to all the candidates for their interest and willingness to represent their county. A thanks is also extended to all who participated in this year's election. You are the reason why the County Committee's grass root system works. Help keep the County Committee system active by participating in your area's next election!
Click on the LINK to learn more about the County Committee System: LINK
2012 Soil & Water Conservation District Election
The Logan County Soil & Water Conservation District (SWCD) will hold a General Election of Directors on February 1, 2012 from 6:30am.-5:30p.m. at the District office located at 1650 5th Street Rd., Lincoln, IL.

Three Directors will be elected to a two year term to serve the Logan County Soil & Water Conservation District.
A nominating committee consisting of Jeff Laatsch of Mt. Pulaski, Richard Johnson of Atlanta and Maralee Boerma of Hartsburg have submitted the names of Kent Kleinschmidt, Doug Martin and Doug Thompson into nomination for the election. Ballots will also provide an opportunity for write-in nominees as well.
All persons of legal voting age that hold legal title or are in legal possession of any land lying within the boundaries of the Logan County SWCD are eligible to vote at this election, whether as lessee, renter, tenant or otherwise.
The SWCD will not be holding an Annual Meeting this year so please join them at the District office to vote in this year's election.
HEL Compliance
Is conservation system application required on HEL ground?
Yes, if the land is used to produce annually tilled agricultural commodity crops. Responsibility rests with both landowners and operators to implement an appropriate conservation system or forfeit USDA program benefits. Conservation systems are specific to each HEL tract on a farm.
What is the most common mistake made by operators out of compliance?
Working soybean ground is the most common mistake that results in noncompliance. Working soybean ground even lightly can cause your operation to be out of compliance, as many conservation systems require no-till or strip-till on soybean stubble.
Keep a few things in mind about tillage.
Using aerators or rotary harrows on fields scheduled for no-till may result in noncompliance. Strip tillage with less than 25% row disturbance is equivalent to no-till. In a no-till system, if ruts occur due to wet conditions at harvest, light tillage to level the site is acceptable, but only on the affected area. Producers should contact their NRCS office before performing tillage.
Common Conservation Compliance Systems for Highly Erodible Land (HEL) —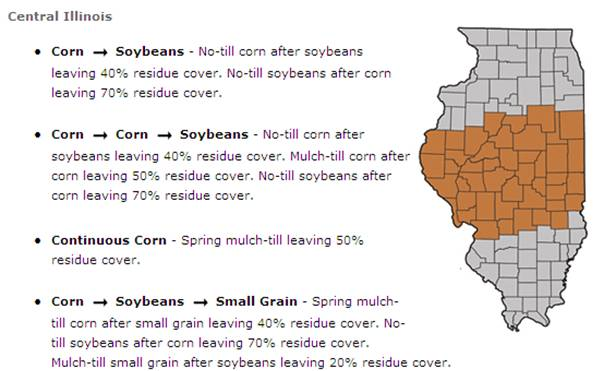 Click on the LINK for more information regarding HEL compliance: LINK
E-News Trivia Question
Q: Which county in Illinios has the most registered Illinios Department of Ag Centennial farms?
A: Champaign County has the most with over 200 Centennial Farms. Logan County has 118 Centennial Farms with the earliest dating back to 1826. Congrats to Doug and Cory for your correct responses!
*EVERYONE HAVE A SAFE AND HAPPY NEW YEAR!*
E-News!!!! Get relevant FSA information delivered to your computer or Smart Phone: Feel free to forward this on to other acquaintances so they may choose to join the distribution list. All you need to do to sign up is email me at john.peters@il.usda.gov or stop in the office and fill out a brief E-News subscription form. ALL E-MAILS WILL BE KEPT CONFIDENTIAL
Please let me know of any ideas and suggestions you may have!

Respectfully,
John Peters
The U.S. Department of Agriculture (USDA) prohibits discrimination in all its programs and activities on the basis of race, color, national origin, age, disability, and where applicable, sex, marital status, familial status, parental status, religion, sexual orientation, genetic information, political beliefs, reprisal, or because all or a part of an individual's income is derived from any public assistance program. (Not all prohibited bases apply to all programs.) Persons with disabilities who require alternative means for communication of program information (Braille, large print, audiotape, etc.) should contact USDA's TARGET Center at (202) 720-2600 (voice and TDD). To file a complaint of discrimination write to USDA, Director, Office of Civil Rights, 1400 Independence Avenue, S.W., Washington, D.C. 20250-9410 or call (800) 795-3272 (voice) or (202) 720-6382 (TDD). USDA is an equal opportunity provider and employer.