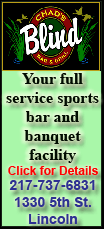 Dimitris Christofias said the offshore discovery is attracting the interest of many foreign investors and is enabling the European Union member to contribute to the bloc's energy security. But it could also risk heightening tensions with rival Turkey, which doesn't recognize Cyprus as a sovereign state.
It's the first time the size of the deposit has been estimated based on actual drilling results. The site is some 115 miles (185 kilometers) south of the east Mediterranean island near a huge Israeli gas field being jointly developed by Noble Energy and Israeli energy company Delek, that is estimated at 17 trillion cubic feet (480 billion cubic meters).
Cyprus currently relies almost exclusively on imported oil for power generation and officials have said that a trillion cubic feet of gas could meet the island's energy needs for three decades.
"The discovery of hydrocarbons constitutes a historic development for our country and our people, filling us all with feelings of optimism for the future," Christofias said in a televised address.
More exploratory drilling will be needed at the field before work to extract the gas begins, Christofias said.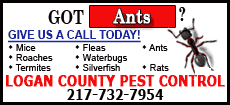 Noble Energy said the discovery further highlights the "quality and significance" of the area's oil and gas potential.
"We look forward to working closely with the Government of Cyprus to develop this discovery in a manner that maximizes value for all stakeholders," Noble Energy Chairman and CEO Charles D. Davidson said in a statement posted on the firm's website.
Cyprus was split into an internationally recognized Greek Cypriot south and a breakaway Turkish Cypriot north since 1974 when Turkey invaded after an abortive coup by supporters of a union with Greece. The island joined the EU in 1974, but only the south enjoys membership benefits.
Turkey opposes any energy search by Greek Cypriots on grounds that it could undermine the rights of Turkish Cypriots to oil and gas wealth.
Ankara has responded by dispatching a warship-escorted research vessel to look for gas and oil around Cyprus and has signed a maritime border and hydrocarbon exploration deal with the Turkish Cypriots.