Aldar, which is partly owned by the government, said the 16.8 billion dirhams in fresh funds will help shore up its balance sheet following a wide-ranging review of the company's business model and finances.
"The transactions we are announcing today ... are designed to create the solid financial foundation needed to drive returns to shareholders. Moreover, we have realigned our organizational structure, reduced headcount and refined our business strategy," Chairman Ali Eid al-Mehairi said in a statement.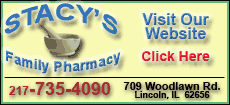 Under the terms of the deal, Aldar is handing over 760 villas at its Al Raha Beach development in Abu Dhabi, the oil-rich capital of the United Arab Emirates. That part of the transaction is valued at 3.5 billion dirhams ($954 million).
Abu Dhabi's government will also settle a 5 billion dirham loan Aldar owes related to infrastructure at the waterfront site.
In addition, Aldar is selling for 5.7 billion dirhams an area being redeveloped in downtown Abu Dhabi known as Central Market. The government will pay the property company an additional 2.6 billion dirhams for Aldar to manage the completion of the project and handle the site's day-to-day operations.
Aldar said it expects to receive proceeds from the sales over the next four years, with 4.5 billion dirhams expected to arrive in the next two months.
Aldar's finances have been hurt by an ongoing property slump in the United Arab Emirates, the Arab world's second largest economy, which also includes the Mideast commercial hub of Dubai.