U.S. District Judge Katherine Forrest tossed out 4-year-old claims brought by Gary Friedrich, who said he created the motorcycle-driving Ghost Rider with the skeletal head that sometimes had fire blazing from it. A Ghost Rider of the 1950s and '60s was a Western character who rode a horse.
The judge said Friedrich gave up all ownership rights when he signed checks containing language relinquishing all rights to the predecessor companies of Marvel Entertainment LLC.
"The law is clear that when an individual endorses a check subject to a condition, he accepts that condition," the judge wrote.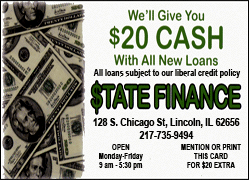 Forrest said her finding made it unnecessary to "travel down the rabbit hole" to decide whether the character was created separate and apart from Marvel, whether the company hired Friedrich to create the character and whether he had thoughts about what rights he wanted to retain from the outset.
She said he also signed an agreement with Marvel in 1978 relinquishing rights in exchange for the possibility of additional future freelance work. He had worked for Marvel prior to that year as both an employee and as a freelance writer.
Telephone messages left with lawyers on both sides of the dispute were not immediately returned. Friedrich's phone number in Columbia, Ill., was unpublished.
Forrest said Friedrich began seeking legal representation when he realized about a dozen years ago that there were plans for new uses of the Ghost Rider character, including in movies. In April 2004, his lawyers began asserting rights to try to get him a financial cut of the first of two motion pictures. They failed.