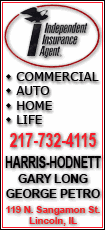 The band brought in $231.9 million in 34 shows, narrowly beating out British boy band Take That, which took in $224 million after reuniting with its popular front man, Robbie Williams. U2's 2009 concerts took in $311 million worldwide, the magazine said.
Globally, the top 25 tours of 2011 reaped $2.1 billion, about the same as last year. But North American gross ticket sales from the top 25 tours were $1.19 billion, about 4 percent less than in 2010.
Pollstar editor-in-chief Gary Bongiovanni said that decline probably resulted from promoter Live Nation Entertainment Inc.'s effort to cut down on money-losing shows.
But he said he expects a rise in North American revenue next year as the Beach Boys celebrate their 50th anniversary. He said the Rolling Stones, also marking 50 years together, also are likely to hit the road, though there's been no official announcement.