Fox News Channel continued its dominance, with an average viewership that exceeded CNN and MSNBC combined in prime time and for the entire day, the Nielsen ratings company said Wednesday. Fox typically had 1.87 million viewers in prime time this year. The top 13 programs in cable news all aired on Fox.
Yet Fox was alone among the cable news networks in losing viewers -- down 8 percent in prime time and 5 percent for the full day, Nielsen said. The 2010 midterm election year was particularly engaging for Republicans, who make up a big part of Fox's audience.
CNN was up 17 percent in prime-time viewership with a revamped lineup that includes a double dose of Anderson Cooper and Piers Morgan replacing Larry King. CNN is third behind Fox and MSNBC in prime time but second for the day as a whole.
CNN's rivals acknowledge its gains but are quick to point out that last year represented CNN's worst year ever in the ratings.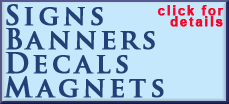 MSNBC can take pride in surviving the exit of its most popular prime time personality, Keith Olbermann, who defected to Current. The network is up 2 percent over last year in its prime-time average, Nielsen said.
However, MSNBC is down 11 percent for the 8 p.m. time slot, which Olbermann occupied. Along with the continued popularity of Rachel Maddow at 9 p.m., MSNBC is showing rating gains at 10 p.m. because it replaced the Olbermann rerun that used to air at that time with an original show, currently hosted by Lawrence O'Donnell.
HLN, the former CNN Headline News, is up 20 percent over last year, with its popular blanket coverage of Casey Anthony's trial a big factor.
NBC had a rare win in the prime time rankings, with its Sunday night football programming leading the way.
During Christmas week, NBC averaged 7.2 million viewers in prime time (4.0 rating, 7 share). A ratings point represents 1,147,000 households, or 1 percent of the nation's estimated 114.7 million TV homes; the share is the percentage of in-use televisions tuned to a given show.
CBS was second with 6.9 million viewers (4.4 rating, 8 share). When a network has a higher rating despite having a smaller audience, as CBS did, it indicates that more people were watching the network alone. NBC had more cases of several people gathered around the TV -- probably watching its Sunday night football game.
Fox had 5.5 million (3.2, 6), ABC had 4.4 million (2.6, 5), Ion Television had 1.1 million (0.7, 1) and the CW had 960,000 (0.6, 1).