Worried about her 2-year-old son and distrustful of government and TV reports that seemed to play down radiation risks, she scoured the Web for information and started connecting with other mothers through Twitter and Facebook, many using social media for the first time.
The 41-year-old mother joined a parents group -- one of dozens that have sprung up since the crisis -- that petitioned local officials in June to test lunches at schools and day care centers for radiation and avoid using products from around the troubled nuclear plant.
"It's the first time for anyone in our group to be involved in this type of activism," said Nakayama, who now carries a Geiger counter with her wherever she goes.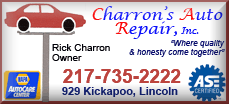 Public dismay with the government's response to this year's triple disaster -- earthquake, tsunami and nuclear meltdown -- is driving some Japanese to become more politically engaged, helped by social and alternative media. While still fledgling, it's the kind of grass-roots activism that some say Japan needs to shake up a political system that has allowed the country's problems to fester for years.
Nakayama's group has had mixed success: Officials in Tokyo's Setagaya Ward immediately started posting radiation levels in milk, but they say they won't start testing lunch foods until April. Still, Nakayama feels she and others in what she calls the "silent majority" are making a difference.
"Women in their 30s and 40s are busy raising children, and many also work," she said. "We're normally too busy to really raise our voices. But this time we felt compelled to speak up."
Many Japanese have been content to let politicians and bureaucrats run the country as they see fit. Quite a few of the mothers in the newly formed parents groups didn't even vote regularly.
But the handling of the nuclear crisis -- perceived as slow, confused and less than forthright, a perception reinforced by a critical government report this week -- has deepened distrust of both government and mainstream media. That has given rise to a sense that the government isn't as reliable as once thought, and that people need to take action themselves to get things done.
"People used to think of the government as something like a father figure," said Tatsuya Yoshioka, founder and director of Peace Boat, a volunteer group involved in recovery efforts in the tsunami-hit northeast. "But people are graduating from that. We are moving toward a more active kind of democracy in which people realize they are the primary actors, not the government."
Japan still has a long way to go. The activism is small-scale, and powerful forces -- a culture that frowns on nonconformists, an affluent society -- stand in the way of lasting change.
In the weeks following the March 11 tsunami, frustration over the sketchy information coming from the government about the Fukushima Dai-ichi nuclear plant drove many Japanese to Twitter and alternative media webcasts.
OurPlanet-TV, for example, relayed footage two days after the disaster from a freelance reporter near the Fukushima plant who reported the radiation level was quite high, said director Hajime Shiraishi. Within weeks, the number of viewers jumped to more than 100,000 per day from 1,000 to 3,000 before the tsunami, she said. It has since fallen back to the 20,000-30,000 range.
University student Gohei Kogure said he generally trusted TV news before the disaster, but accessing Twitter and webcasts gave him a different perspective that's made him more informed and critical.
Before the crisis there was "too much reliance on the government," he said. "These days, you need to take more responsibility for yourself."
A nationwide network of more than 200 parents groups has popped up to urge authorities to protect children from radiation, said Emiko Itoh, a 48-year-old Tokyo mother who is helping spearhead the movement.
Most are pressing local officials to test radiation levels in school lunches and provide more detailed checks of school grounds, but Itoh and others have also lobbied senior government officials. Mothers make up the bulk of the membership, but fathers are getting involved, too.
"We're still small, but some of the mothers involved didn't even go to vote. It's these mothers who are submitting petitions and making calls and gathering signatures," Itoh said. "I believe this will be a factor in changing the direction of our country."