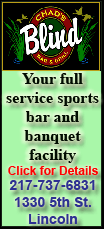 The interview, recorded for an in-house video for company employees in the mid-1980s, was among a storehouse of materials Apple had been collecting for a company museum. But in 1997, soon after Jobs returned to the company, Apple officials contacted Stanford University and offered to donate the collection to the school's Silicon Valley Archives.
Within a few days, Stanford curators were at Apple headquarters in nearby Cupertino, packing two moving trucks full of documents, books, software, videotapes and marketing materials that now make up the core of Stanford's Apple Collection.
The collection, the largest assembly of Apple historical materials, can help historians, entrepreneurs and policymakers understand how a startup launched in a Silicon Valley garage became a global technology giant.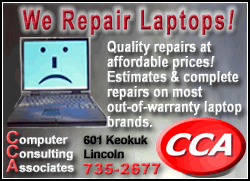 "Through this one collection you can trace out the evolution of the personal computer," said Stanford historian Leslie Berlin. "These sorts of documents are as close as you get to the unmediated story of what really happened."
The collection is stored in hundreds of boxes taking up more than 600 feet of shelf space at the Stanford's off-campus storage facility. The Associated Press visited the climate-controlled warehouse on the outskirts of the San Francisco Bay area, but agreed not to disclose its location.
Interest in Apple and its founder has grown dramatically since Jobs died in October at age 56, just weeks after he stepped down as CEO and handed the reins to Tim Cook. Jobs' death sparked an international outpouring and marked the end of an era for Apple and Silicon Valley.
"Apple as a company is in a very, very select group," said Stanford curator Henry Lowood. "It survived through multiple generations of technology. To the credit of Steve Jobs, it meant reinventing the company at several points."
Apple scrapped its own plans for a corporate museum after Jobs returned as CEO and began restructuring the financially struggling firm, Lowood said.
Job's return, more than a decade after he was forced out of the company he co-founded, marked the beginning of one of the great comebacks in business history. It led to a long string of blockbuster products -- including the iPod, iPhone and iPad -- that have made Apple one of the world's most profitable brands.
After Stanford received the Apple donation, former company executives, early employees, business partners and Mac enthusiasts have come forward and added their own items to the archives.
The collection includes early photos of young Jobs and Wozniak, blueprints for the first Apple computer, user manuals, magazine ads, TV commercials, company T-shirts and drafts of Jobs' speeches.