Rep. Ron Paul, drawing big crowds, got a surprise endorsement Wednesday night from Rep. Michele Bachmann's now-former state chairman.
Former Sen. Rick Santorum, who has languished for months, suddenly seems to have momentum, just as former House Speaker Newt Gingrich may be losing his.
And Mitt Romney, the former Massachusetts governor who began the campaign by de-emphasizing Iowa, might be poised to finish on top, according to some new polls.
Romney now is making an unabashed push in Iowa. His rivals are scrambling to deny him huge momentum heading into the Jan. 10 primary in New Hampshire, his second home.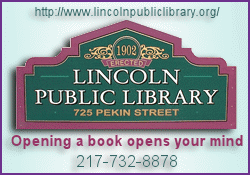 Paul, the 76-year-old libertarian-leaning Texan, drew about 500 people at the Iowa State fairgrounds in Ames late Wednesday. A group of Occupy activists tried to interrupt the rally, but that wasn't the main surprise.
State Sen. Kent Sorenson, who had campaigned a few hours earlier with Bachmann as a state chairman of her bid, announced he would support Paul instead.
Paul's anti-government appeal appears to tap into the desire of a frustrated electorate for profound change in an era of high unemployment and an economy that has only slowly recovered from the recession.
"In the last couple of weeks I fell into Ron Paul's camp," said Bob Colby of Newton, who spent 21 years in the military and is a former employee of a now-shuttered Maytag plant in town.
Paul, who is airing TV ads hitting Romney and Gingrich, planned a town hall meeting Thursday in Perry, Iowa, plus stops in Atlantic and Council Bluffs.
There were other odd campaign notes Wednesday.
Two politically active pastors in Iowa's robust evangelical conservative movement disclosed an effort to persuade either Santorum or Bachmann to quit the race and endorse the other. "Otherwise, like-minded people will be divided and water down their impact," said Rev. Cary Gordon, a Sioux City minister and a leader among Iowa's social conservatives.
Neither candidate appeared interested.
Meanwhile, an ever more confident Romney scheduled stops Thursday in Cedar Falls, Mason City and Ames. He has air support: TV ads say he has the best chance to beat President Barack Obama in November.
Asked Wednesday about the prospects for back-to-back victories in Iowa and New Hampshire, Romney demurred. "I can't possibly allow myself to think in such optimistic terms," he said. "I just have to put my head down and battle as best I can."