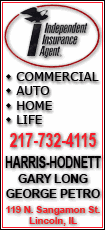 Benchmark oil lingered above $99 per barrel while the dollar rose against the euro but fell against the yen.
European shares edged up in early trading. Britain's FTSE 100 was marginally higher at 5,511.32. Germany's DAX rose 0.3 percent to 5,788.06. France's CAC-40 was 0.3 percent higher at 5,788.01. Wall Street was headed for a higher opening, with Dow Jones industrial futures gaining 0.2 percent at 12,099. Broader S&P 500 futures rose 0.1 percent at 1,245.80.
Earlier in Asia, however, investors booked losses amid light trading. Japan's Nikkei 225 index fell 0.3 percent to close at 8,398.89. Hong Kong's Hang Seng Index closed 0.7 percent lower at 18,397.92. Australia's S&P ASX 200 fell 0.4 percent to end 4,071.10. Benchmarks in India and Singapore were also lower.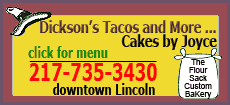 Other Asian markets eked out small gains. South Korea's Kospi reversed earlier losses and closed marginally higher at 1,825.74. On mainland China, the benchmark Shanghai Composite Index gained 0.2 percent to end at 2,173.56, while the smaller Shenzhen Composite Index added 0.1 percent to finish at 850.94.
Investor sentiment waned in Asia hours after the European Central Bank said banks had parked $590.72 billion with it overnight Wednesday. That surpassed the record set only Monday and showed that European banks were using money lent by the ECB bank to park money there instead, rather than make loans to each other.
Francis Lun, managing director of Lyncean Holdings in Hong Kong, said the action on the part of the banks "defeated the purpose" of the ECB lending operation, which was to spur business activity.
"Investors are disappointed at the development," Lun said. "Europe still has not found an answer on how to solve its sovereign debt crisis. There's no solution, and they are trying cosmetic measures, which really do not address the problem."
The development also shook confidence in the euro, which on Wednesday dropped to $1.2910 -- its lowest level against the dollar in nearly a year -- before recovering slightly.