Cristina Fernandez's thyroid removal operation, scheduled for Jan. 4, is expected to be as routine as cancer surgery can be. Doctors predict a speedy recovery, since papillary thyroid carcinoma detected before it spreads is highly curable without chemotherapy.
Still, the idea of leaving her vice president in charge for 20 days appears to pose a daunting challenge for Fernandez, who has never been comfortable delegating.
She praised her constitutional successor, former Economy Minister Amado Boudou, for sharing her political ideas, but jokingly warned him to "be careful what you do" as interim president and made clear that she'll be keeping a close watch on things while recovering at her home in Patagonia.
"The truth is that I -- everything is too much. You can't be in charge of everything," Fernandez acknowledged. "The body can't handle it."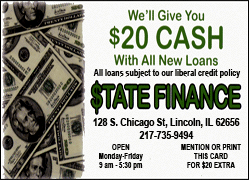 Indeed. Despite the doctors' assurances, simply combining the words "cancer" and "Cristina" had Argentines worried about the mortality of a leader who has been virtually alone at the top. Even before the death of her husband, Nestor Kirchner, of a heart attack last year, she had grown accustomed to ruling through emergency decrees after consulting only a small circle of loyal advisers.
"It affects me deeply," said Cecilia Maldonado, a young office worker in downtown Buenos Aires. "Because if you begin to think about her having to leave the presidency, or something happening to her ... there isn't anybody who could replace all the energy that she's put into raising up this government."
Fernandez and Kirchner were Argentina's ultimate power couple, whose fervent supporters say they've done more for the country during their combined two terms in office than anyone since legendary strongman Juan Domingo Peron and his wife, Evita, used the country's post-World War II riches to move a generation of working people into the middle class.
Fernandez, 58, dispelled doubts about her survival skills after Kirchner's death and won re-election by a landslide in October, in part because voters saw the grieving widow as indomitable -- the only one capable of containing Argentina's social pressures and keeping the economy on track. The economy grew at more than 9 percent this year.
Argentina has come back strong from its disastrous devaluation and debt default a decade ago, reducing poverty, unemployment and the wealth gap, and directing billions of dollars in revenue to the poor through social programs. But many worry that such achievements could disappear when Fernandez leaves office.
"Just when it seems like we're getting a little better," complained Maldonado, reacting to the news. "Ten years ago, I lived through 2001, and I really suffered. ... Only now can you see things improving, and plan for the future."
The cancer diagnosis worries Argentines precisely "because it's a one-person government ... where only the president makes decisions," said Mariel Fornoni, director of the Management & Fit consulting firm. "That's why there's so much doubt about what might happen."