Gingrich has paid off some -- but not all -- of the more than $1 million in debt it had accumulated earlier this year, campaign spokesman R.C. Hammond told reporters.
Gingrich has been sliding in new polls with the leadoff Iowa caucuses just six days away. A new Time-CNN poll had him tumbling 19 percentage points in Iowa from a survey conducted earlier in the month.
The fundraising announcement Wednesday -- weeks before the Jan. 15 deadline to file paperwork with the Federal Election Commission -- seemed designed to counter signs that his campaign is in freefall.
Hammond said the campaign had shelled out about $500,000 for television ads in Iowa running this week. And that was only part of its ad buy, he said.
"Any good campaign would make sure they spend their money before the Iowa caucuses," he said.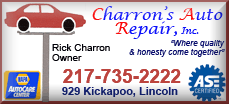 Hammond noted that Gingrich's fourth quarter haul was "in the neighborhood" of the amount John McCain raised in the same quarter in 2007. He went on to become the party's nominee and then lost to Democrat Barack Obama.
Gingrich has been outraised by rivals Mitt Romney and Rick Perry.
Earlier Wednesday, Gingrich answered questions about a luxury cruise he took through the Greek Isles last spring that prompted top aides to flee his campaign. He said the vacation, which came just days after he formally announced in May he would seek the presidency, had always been planned to give him time to think and showed he was "a different kind of candidate."
"I think you need to pace yourself. You need to get a sense of distance," he told reporters following a campaign event in Mason City.
And Gingrich said being in Greece during that country's financial crisis was helpful.
At the time, however, Gingrich's Greek cruise was seen by many political observers as evidence that he wasn't serious about pursuing the White House. Shortly after he returned, the entire top echelon of his fledgling presidential campaign resigned. An aide said at the time there was a question of Gingrich's commitment as well as a path to victory.