"I can't talk about it because I'm still coping with it. It's too hard to talk about," Dawayne Maroney of Centerville, Iowa, said in a brief telephone interview with The Associated Press, adding that the gruesome slaying has him overcome with grief.
Maroney said he hadn't recently talked with his daughter, Aliahna Lemmon, or her mother, because they frequently changed their phone number. Maroney said he knew the man accused of killing his daughter, 39-year-old Michael Plumadore, through his daughter's mother, Tarah Souders.
Maroney said he trusted Plumadore.
"I had no reason to suspect anything," he said.
Plumadore faces a preliminary charge of murder. He made a brief initial court appearance on Tuesday where he was ordered held without bond. He is due back in court Friday morning. According to a probable cause affidavit, Plumadore admitted to killing Aliahna in the early morning hours of Dec. 22 by repeatedly striking her in the head with a brick.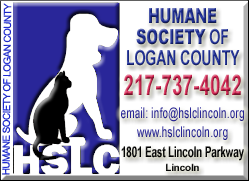 Court records do not show that Plumadore has an attorney yet, said Danielle Edenfield, Allen County prosecutor's office chief investigator. The Associated Press asked the Allen County Sheriff's Department to pass along a request to Plumadore seeking an interview.
Also Wednesday, Allen County Coroner E. Jon Brandenberger said he won't be able to determine the cause of death for Aliahna until further tests are completed, including microscopic findings and toxicology results.
"All of which are integral parts of the autopsy and all of which play significant roles in the accurate determination of the cause of death," he said.
According to the probable cause affidavit, Plumadore told authorities he put the girl's body inside trash bags and put it in a freezer in the trailer he lived in that formerly belonged to the girl's grandfather, who died earlier this month. Plumadore told authorities that later that day and early on Dec. 23 he used a hack saw to dismember the girl's body.
Brandenberger said parts of the girl's body were found in a trash container outside a convenience store -- the same store where a surveillance camera video showed Plumadore went early Friday to buy a cigar. Plumadore told authorities he hid her head, hands and feet in the freezer at her grandfather's trailer.