Today's highlight in history:
On Dec. 28, 1846, Iowa became the 29th state to be admitted to the Union.
On this date:
In 1694, Queen Mary II of England died after more than five years of joint rule with her husband, King William III.
In 1832, John C. Calhoun became the first vice president of the United States to resign, stepping down because of differences with President Andrew Jackson.
In 1856, the 28th president of the United States, Thomas Woodrow Wilson, was born in Staunton (STAN'-tun), Va.
In 1908, a major earthquake followed by a tsunami devastated the Italian city of Messina, killing at least 70,000 people.
In 1917, the New York Evening Mail published "A Neglected Anniversary," a facetious, as well as fictitious, essay by H.L. Mencken recounting the history of bathtubs in America.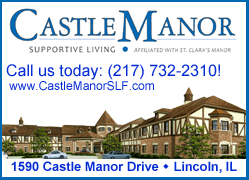 In 1945, Congress officially recognized the Pledge of Allegiance.
In 1961, the Tennessee Williams play "Night of the Iguana" opened on Broadway. Former first lady Edith Bolling Galt Wilson, the second wife of President Woodrow Wilson, died in Washington at age 89.
In 1971, film composer Max Steiner ("Gone with the Wind," among many others) died in Hollywood at age 83.
In 1981, Elizabeth Jordan Carr, the first American "test-tube" baby, was born in Norfolk, Va.
In 1991, nine people died in a crush to get into a rap celebrity basketball game at City College in New York.
Ten years ago: The National Guard was called out to help Buffalo, N.Y., dig out from a paralyzing, five-day storm that had unloaded nearly 7 feet of snow. Lawrence Singleton, a rapist and killer whose most notorious crime was chopping off a teenage hitchhiker's forearms in California in 1978, died at a prison in Starke, Fla., at age 74.