Today's highlight in history:
On Dec. 29, 1851, the first Young Men's Christian Association, or YMCA, in the United States was founded in Boston.
On this date:
In 1170, Thomas Becket, the Archbishop of Canterbury, was slain in Canterbury Cathedral by knights loyal to King Henry II.
In 1808, the 17th president of the United States, Andrew Johnson, was born in Raleigh, N.C.
In 1845, Texas was admitted as the 28th state.
In 1890, the Wounded Knee massacre took place in South Dakota as an estimated 300 Sioux Indians were killed by U.S. troops sent to disarm them.
In 1911, Sun Yat-sen was elected provisional president of the Republic of China, which officially came into existence three days later on Jan. 1, 1912.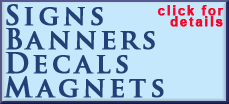 In 1916, Grigory Rasputin, the so-called "Mad Monk" who'd wielded great influence with Czar Nicholas II, was killed by a group of Russian noblemen in St. Petersburg.
In 1934, Japan formally renounced the Washington Naval Treaty of 1922.
In 1940, during World War II, Germany dropped incendiary bombs on London, setting off what came to be known as "The Second Great Fire of London."
In 1975, a bomb exploded in the main terminal of New York's LaGuardia Airport, killing 11 people.
In 1986, former British Prime Minister Harold Macmillan died at his home south of London at age 92.
Ten years ago: A fire sparked by a fireworks explosion in downtown Lima, Peru, killed at least 290 people.