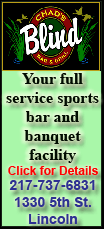 "I wasn't surprised," said the 7-foot Brazilian, who is 30 pounds lighter than when he arrived on campus and in the best shape of his life. "I've put a lot of work in. I'm still working hard to get better and I'm sure you'll see better things from me. You're going to be more surprised."
Melo, who had his first career double-double, pulled in seven rebounds. A year ago against the Pirates, he had two points, two rebounds and no blocks in 4 minutes of a 90-68 loss.
Syracuse (14-0, 1-0) gained control in this one with a staunch defensive performance in the opening half, limiting Seton Hall to 5-of-27 shooting (18.5 percent) in building a 34-15 lead.
The Orange finished with 17 steals and 15 blocks, forced 23 turnovers, and limited the Pirates to only one steal -- by Fuquan Edwin, the national leader entering the game with 3.3 per game.
"I thought our defense was as good as it's been all year," Syracuse coach Jim Boeheim said. "It was an incredible defensive effort."
Dion Waiters had 15 points and Brandon Triche added 11 for Syracuse, which won easily despite a subpar performance from leading scorer Kris Joseph, who missed all six of his shots and did not score.
"That's a great team right there, man," said Joseph, who had four steals and four assists. "If I can go scoreless and we still win by these many points, it's a great sign."
The victory was the 870th of Boeheim's career, putting him within six of fourth-place Adolph Rupp of Kentucky and nine of third-place North Carolina's Dean Smith on the Division I list.
Jordan Theodore had 14 points but only two assists for Seton Hall (11-2, 0-1), which had an eight-game winning streak snapped. Herb Pope, fourth in the nation in scoring at 20.3 points per game, had just four points and nine rebounds, and Edwin finished with three points -- all on free throws -- on 0-of-11 shooting.
Last January, Jeremy Hazell led a long-range Seton Hall barrage with 28 points as the Pirates hit seven 3s in building a 13-point halftime lead.
The tables were turned this time.
With Hazell gone, Pope is the focus of the Pirates' attack. He has eight double-doubles, tops in the nation, and had only failed to reach double figures in scoring once, in the Pirates' win at Longwood on Friday night when he finished with eight in 29 minutes.
The Syracuse defense clamped down on the big guy, who was 2 of 9 from the field and committed six turnovers.
"I contributed too many turnovers," Pope said. "I didn't execute the game plan as far as getting the big kid (Melo) off his feet, going into him. I helped him have a stellar game."