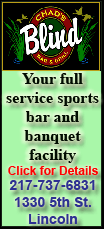 And that was just the first half.
Toledo and Air Force ran up the score early and often Wednesday at the Military Bowl and played to a wild finish, decided only when Air Force's 2-point conversion attempt went awry with 52 seconds to play to give Toledo a 42-41 victory.
Air Force lined up to kick the extra point after Zach Kauth's 33-yard touchdown catch on fourth-and-3 pulled the Falcons within a point. But holder David Baska ran the option instead and fumbled the ball toward kicker Parker Herrington, who chased it until it went out of bounds in the end zone.
Bernard Reedy's third touchdown of the game -- a 37-yard catch, spin and run on a pass from Terrance Owens -- gave Toledo a 42-35 lead with 5:01 to play and put the Rockets (9-4) over the 40-point mark for a sixth straight game.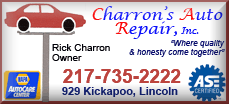 The win also marked a successful debut for Matt Campbell, the youngest coach in the Football Bowl Subdivision. The 32-year-old Campbell, who has been the Rockets' offensive coordinator for three years, was promoted to the head job after Tim Beckman left earlier this month for Illinois.
Reedy had a career-high 126 yards on four catches and was named the game's MVP. Owens completed 19 of 24 passes for 210 yards and three touchdowns. Adonis Thomas ran for 108 yards on 22 carries.
Tim Jefferson, the first quarterback in service academy history to lead his team to four consecutive bowl games, completed 13 of 22 passes for 159 yards with two touchdowns and one interception for Air Force (7-6).
The game matched two of the top 25 scoring teams in the country, and they wasted little time living up to their reputations. It was Mid-American Conference member Toledo's spread offense against Mountain West Air Force's triple option, and the idea of a huddle seemed a quaint, antiquated concept.
The Rockets, as expected, featured their Mr. Do-Everything, Eric Page. The junior Paul Hornung Award finalist caught 13 passes for 59 yards, but his biggest play was an 87-yard kickoff return in the first half. Page ran untouched as he followed Reedy's block up the middle of the field for his fourth career kickoff return TD and first this year.