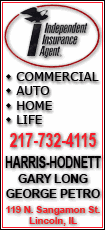 The NFL's leading rusher spoke out about the issue again Wednesday, nearly a week after telling The Associated Press he would hide a possible head injury so he could stay in a game.
"I've had concussions before, and it wasn't this big deal about concussions," Jones-Drew said. "The only reason they're making a big deal about concussions right now is because the league is getting sued over it. Before this, you never heard about it. A couple of years ago, you didn't hear anything about it."
After NFL Commissioner Roger Goodell was grilled about his sport's concussion policies at a congressional hearing in October 2009, the league made several significant changes. Those moves have continued, including this month's addition of certified athletic trainers sitting in booths during games to keep an eye out for possible head injuries and alert teams' medical staffs.
Starting this summer, at least eight lawsuits have been filed against the NFL by dozens of retired players who say they have medical problems related to brain injuries from their time in professional football. The NFL's stance, in part, is that players knew there were risks of injury, and there was no misconduct or liability on the league's part.
Jones-Drew called the possibility of serious injury in football an "occupational hazard."
He was one of 44 players the AP interviewed recently about concussions. Slightly more than half -- 23 -- said they would try to hide a concussion and stay in a game rather than pull themselves out.
Players generally indicated they are more aware now of the possible long-term effects of jarring hits to the helmet. Five said that while they would have tried to conceal a concussion during a game in 2009, now they would seek help.
Players also said they should be better protected from their own instincts: More than two-thirds of the group the AP talked to would like to have independent neurologists on sidelines during games.
"You know playing football you're going to get hurt, right?" Jones-Drew said Wednesday. "In the back of your mind, you've got to know that the worst that can happen is you can break your neck and be paralyzed for the rest of your life, right? You have to go into every game knowing that could be what happens. Any given play that could happen to you, right? So there it is. When you sign these deals, you know in the back of your mind, that's what can happen.