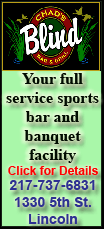 Told that Buford was, indeed, the second-ranked Buckeyes' only senior, Carmody muttered, "Thank God."
Buford had career-highs of 28 points and five 3-pointers as Ohio State showed off its perimeter shooting in an 87-54 victory over Northwestern on Wednesday night in the Big Ten opener for both teams.
"I was just shooting the ball," said Buford, who was 9 of 14 from the field including 5 of 7 on 3-pointers. "I was fortunate to knock them down because my teammates were setting great screens for me. They kept telling me to shoot."
Next-to-last in the conference in 3-pointers at 4.8 per game, the Buckeyes hit seven in the first half to build a big lead and finished 10 for 20 from long range.
"We were saving it," Ohio State coach Thad Matta cracked.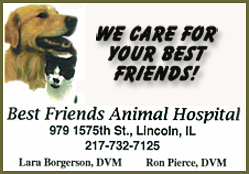 It wasn't just a bunch of guys firing up shots from a distance, either. Jared Sullinger added 17 points and 14 rebounds for the Buckeyes (13-1, 1-0), who dominated the boards 49-30.
Deshaun Thomas had 16 points for Ohio State, which broke the game open with a 13-0 first-half run fueled by 3-pointers. Jordan Sibert added 12 points, all on 3s.
"Thad said at the end when we shook hands, `This was about as good as we can play,'" Carmody said, adding "And we had a lot to do with that."
The conference's top two scorers, John Shurna and Drew Crawford, had miserable games. They were held to 11 and 13 points, respectively, on a combined 9-for-30 shooting.
The loss was the 31st straight for the Wildcats (10-3) in Columbus, dating to 1977.
Even when Northwestern pared what was a 19-point lead down to 12 in the second half, the Buckeyes pulled away again and Buford led the way.
He hit four free throws in a 10-3 run -- all the points coming at the line -- to push the lead to 59-39 with 11:55 left. By then, a refreshed Sullinger and point guard Aaron Craft, who sat out for several minutes due to foul trouble, were back on the court and the game was well in hand for Ohio State.
With Shurna and Crawford struggling -- shadowed wherever they went, taking bad shots when they did get a chance -- the Buckeyes took a 41-26 halftime lead.
The pace favored the Wildcats in the early going. They pulled to a tie at 13 on Davide Curletti's 3 at the 12:16 mark.
But the Buckeyes suddenly found the range behind the arc and the game teetered in their favor.
Sibert, just 8 for 31 on 3-pointers coming in, hit 3 of 4, as did Buford. Sibert's 3 ignited a 13-0 rally as the Buckeyes held the Wildcats scoreless for 4:36.
Craft had smacked Sibert's shooting hand in practice recently. Sibert said he had torn ligaments in it, but Sullinger joked that it was just "a little bruise."
The injury certainly didn't seem to bother him.
His four 3s and 12 points were career-highs.