It was time to call it quits.
The NFL's active sacks leader said he'll retire after this season, his 15th in the NFL and his 13th with the Miami Dolphins. Taylor has contemplated retirement in years past only to be lured back, but now he insists his mind's made up.
"Sunday's my last game," he said. "I might even change my cellphone number so they can't reach me."
The 37-year-old Taylor, who made the announcement following practice Wednesday, ranks sixth all-time with 139 1/2 sacks. He has six fumble returns for touchdowns, an NFL record.
He'll conclude his career Sunday against the New York Jets. It'll be his 204th game with the Dolphins, which ranks second to Dan Marino's 242.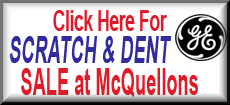 "His contributions on the field as one of the greatest players in team history will be remembered by Dolphins fans for years to come," owner Stephen Ross said in a statement. "He will always remain an integral part of the Dolphin family."
Taylor has had three stints with the Dolphins, who drafted him in the third round in 1997. He also played for the Redskins in 2008 and the Jets in 2010.
"In my opinion, that's a no-brainer Hall of Fame player," Jets coach Rex Ryan said. "He was a phenomenal teammate here. We only had him the one year, yet he affected the team so positively. I'm proud that I had a chance to coach him."
Taylor helped the Jets reached the AFC championship game. He never made it to the Super Bowl, and his final playoff game with the Dolphins was way back in 2001.
"If there was one regret I have as an athlete, it's that I didn't get a chance to bring a championship to Miami," he said.
Taylor said his wife was surprised he's hanging it up. But the Dolphins (5-10) are nearing the end of another disappointing season and about to embark on a coaching search, which influenced his decision.
"The last few weeks I thought about it more," he said. "It has been a tough year. This organization is going to make some changes. This is the right time for me to go and allow this organization to grow and improve."
Taylor made the Pro Bowl six times, spending much of his career at end before switching to linebacker. He has been used mostly in passing situations this season and has seven sacks this season, which ranks second on the team.