He certainly isn't pouting over it.
"Who am I to be mad at the fact that I'm the first alternate?" Newton said with a wide smile Wednesday.
Aaron Rodgers, Drew Brees and Eli Manning were selected over Newton, even though Manning has seven fewer total touchdowns.
Newton says he was "honored" to be selected as a first alternate and knows there's a good chance he might wind up replacing one of the guys ahead of him if he pulls out of the game or if the Packers, Saints or Giants wind up in the Super Bowl, which is now played one week after the Pro Bowl.
"Those three guys are at the peak of their game," Newton said.
Still, Panthers coach Ron Rivera believes Newton deserved to go, citing the rookie's ability to make plays with his feet. Newton has thrown for 20 touchdowns and run for 14, the most ever by a quarterback.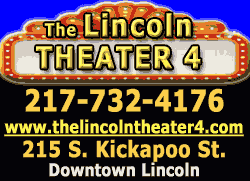 By comparison, Manning has 27 total touchdowns -- 26 passing and one rushing.
Manning, however, has more yards passing (4,587) than Newton (3,893) and has a slightly higher quarterback rating.
Both have 16 interceptions.
"I'm disappointed," Rivera said. "He's first alternate, but still. People talk about the numbers weren't as good as some of the other guys. But I disagree because of the combined numbers -- not just throwing the ball, but running the ball."
The Panthers have led in 14 of 15 games this season, but are just 6-9 because they've struggled to close out games in the fourth quarter.
Manning's Giants will face the Cowboys this Sunday for the NFC East division title.
All things considered, Newton has had a remarkable season for the Panthers and is one of the top candidates for NFL Rookie of the Year.
He's already broken Peyton Manning's rookie record for yards passing in a season and has shattered Steve Grogan's 35-year-old record for most rushing touchdowns by a quarterback.
This week against the Saints he needs 107 yards to become the first quarterback to throw for 4,000 yards and run for 500 in the same season.
Saints coach Sean Payton wouldn't divulge who he voted for in the Pro Bowl, but said Newton has been impressive. He also believes Newton will end up playing in the game one way or the other.