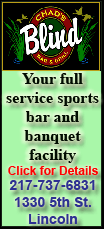 He'll experience that a lot more next season.
New manager Bobby Valentine found his new man for the back end of the Boston bullpen on Wednesday when the Red Sox obtained the All-Star closer and outfielder Ryan Sweeney from the Oakland Athletics for outfielder Josh Reddick, infield prospect Miles Head and minor league pitcher Raul Alcantara.
In the deal, first reported by ESPN, Bailey gives the Red Sox a reliable ninth-inning guy to replace the departed Jonathan Papelbon, who signed a $50 million, four-year contract as a free agent with the Philadelphia Phillies in November.
The 27-year-old Bailey has three saves in four appearances at Fenway Park in his three major-league seasons.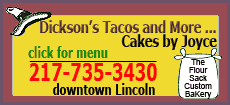 "The one that sticks out the most was my first save opportunity this year was against the Red Sox," Bailey said in a conference call. "I actually blew that save. From what I remember, there's nothing like the atmosphere of running into the game from the bullpen at Fenway Park."
A New Jersey native and offseason resident of Connecticut, Bailey is excited about coming back east.
He already knows Valentine, who lives in Stamford, Conn., and hosted several events for the pediatric cancer foundation of Bailey and former teammate Craig Breslow.
"Bobby and I are good friends," Bailey said. "It just kind of helps knowing someone going in."
Bailey -- the 2009 AL Rookie of the Year, who made the All-Star team that season and again in 2010 -- had been the subject of trade talk this offseason.
The right-hander went 0-4 with a 3.24 ERA and 24 saves in 41 2-3 innings and 42 appearances this year. He spent time on the disabled list for the second straight season, pitching for the first time in 2011 on May 29 after being sidelined with a strained right forearm.
"I'm feeling good," he said. "This is my first healthy offseason I've had since I've been in the big leagues."
In his career, he is 7-10 with a 2.07 ERA and 75 saves in 84 opportunities. In 2010, Oakland led the AL in ERA (3.56) and shutouts (17) while holding opponents to a .245 batting average.
Bailey becomes the fourth key pitcher traded this month for the rebuilding A's, who dealt starter Trevor Cahill and reliever Breslow to the Arizona Diamondbacks on Dec. 9 and then sent left-handed starter Gio Gonzalez to Washington last week.
Still left in Oakland's depleted rotation are Dallas Braden, Brett Anderson and Brandon McCarthy.
Braden, who pitched a perfect game on May 9, 2010, received a $3.35 million, one-year contract Dec. 13. But he made only three starts last season before being sidelined by a shoulder injury that required surgery.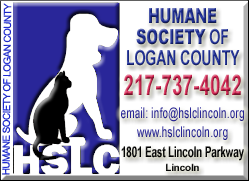 "That organization is heading down a different road where they're trying to get younger and build for a future in San Jose," Bailey said.
Oakland general manager Billy Beane is retooling his roster for the future in hopes of the franchise getting the go ahead to build a new ballpark some 40 miles south in San Jose despite the San Francisco Giants owning the territorial rights to technology-rich Santa Clara County.