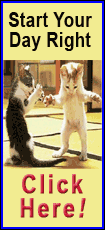 Jackson's announcement for the closing is as follows:

Union Pacific Railroad has notified the City of Lincoln that on Friday December 30, 2011, they will be doing repairs on their crossing on 5th Street Road. The road closure will be starting at 8:00 a.m. and open again at 4:00 p.m.

Traffic traveling east into Lincoln will be detoured to Connelly Rd. then Woodlawn Rd. to Lincoln Parkway, and traffic going west out of Lincoln will be detoured to Lincoln Parkway then Woodlawn Rd. to Connelly Rd.

For the past several months, Mayor Keith Snyder has been pursuing a repair to the crossing and as recently as last week had filed new complaints about the situation with Michael E. Stead, rail safety program administrator at the Illinois Commerce Commission.

The mayor began by filing an online complaint on Sept. 19. At the same time, he also advised aldermen and the public how to do this and encouraged as many as wished to do so to also file complaints about rough railroad crossings in Lincoln.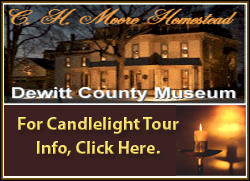 In what he called a "bonus question" for the September frequently asked questions for the city of Lincoln, he outlined where the website could be found and advised the public that the crossing on Fifth Street belonged to Union Pacific Railroad, information they would need to complete the complaint form.
Soon after this, Snyder heard from Stead regarding the repair request.
Stead relayed to Snyder that the ICC had requested a repair to the crossing in 2009 and had asked for confirmation from the rail company that work was completed. However, no such confirmation ever came about because the work was never done.
At that time, Stead had contacted Union Pacific and advised them that the track had been inspected and found to be ill repair. Stead told David W. McKernan of Union Pacific Railroad that the crossing was in need of "immediate attention with patching and temporary repairs, and a need for more long term solutions."
A month later, on Oct. 20, Snyder noted there had still been nothing done at the crossing and emailed Stead for an update. Stead responded the following day that Union Pacific had told the ICC repairs would be implemented by the end of October.
However, that page of the calendar turned with still nothing done at the crossing.
After another month, on Nov. 20, Snyder once again contacted Stead, asking if there was anything he or the city council could do to move this along. He suggested passing a resolution urging Union Pacific to make the much-needed repairs.
Stead responded the following day:
Mayor Snyder - UP has guaranteed that this crossing will be fixed by December 15, 2011.
But, Dec. 15 has come and gone, and still nothing has been done at the Fifth Street crossing. Once again Snyder contacted Stead with his dismal news that the crossing remains in poor condition.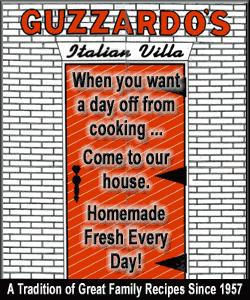 This time Stead returned a response that promised Union Pacific would be held accountable for their broken promises and would be forced to make the needed repairs.
In his email to Snyder, Stead wrote:
Mayor – Due to the UP's failure to reconstruct the crossing, staff intends to submit a Citation Order to the Commission next month.
The Order would require UP to show cause why it has not reconstructed the crossing. Assuming the Commission approves the Citation Order, a hearing before an Administrative Law Judge will be scheduled.
At the hearing, staff will recommend that UP be directed to reconstruct the crossing next Spring (no later than April 1, 2012).
When Snyder received this news from Stead, he was encouraged that it appeared the ICC was willing to force the issue with Union Pacific, something the city actually has no authority to do. However, he also noted with some disappointment the delay to April for any real results.
However, this week, it appears that the rail company will at least be doing something to the crossing. It is unclear what kind of repair the rail company will make.
What is known is that when Canadian National did the complete reconstruction of their crossings this summer and when Union Pacific was doing work this year in preparation for high-speed rail, each crossing took about a week.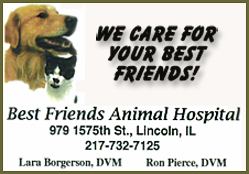 According to Jackson's announcement, the current work is to be completed within one workday. Therefore, it may very well be a patch job, with the real work to be done at a later date.
Tuesday evening the mayor commented on the situation, saying:
I hope Union Pacific fixes the crossing sufficiently and permanently. If they don't, the City will continue to pressure the ICC until they do. That crossing has been in horrible shape for far too long.
[By NILA SMITH]