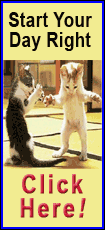 A legal opinion last week by the U.S. Department of Justice supports state-regulated online gambling, which state officials praised.

Illinois Lottery superintendent Michael Jones tells The (Arlington Heights) Daily Herald (http://bit.ly/tRWq2I) that he hopes the state can start selling tickets in the next three to four months.

Lottery officials will meet in the coming days and come up with a plan to design a secure website that's accessible to Illinoisans over 18.

Quinn spoke Tuesday in Chicago at an unrelated event. He says the Justice Department's decision was "long in coming" and predicts that online tickets will increase sales for the lottery.

Annual lottery sales have topped $2 billion in recent years.

Copyright 2011 The Associated Press. All rights reserved. This material may not be published, broadcast, rewritten or redistributed.