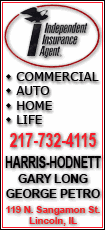 A cold front extending through the Pacific Northwest and moist westerly flow will move through the northern Intermountain West, bringing showers, periods of heavy rain, high-elevation snowfall and strong winds to parts of Idaho, Montana and Wyoming Wednesday night through Thursday. Snow accumulations in the mountains are expected to range from about 10 to 20 inches, while snow totals of about 2 to 8 inches are expected in the lower valleys. Sustained winds of 25 to 45 mph with gusts to 60 mph may accompany precipitation in Montana and Wyoming. These conditions may create periods of blowing and drifting snow, reduced visibilities, slick roads, and ultimately hazardous road conditions for travelers. Precipitation from this system is expected to spread into the Dakotas and Nebraska Thursday evening.
Meanwhile, precipitation will continue in the Pacific Northwest through the day, before the next and last system in this series of storms arrives Thursday night into Friday. Expect wet and windy weather with locally heavy rainfall and significant snowfall above 3,500 feet to accompany this system.
In the Midwest, a clipper will slide across North Dakota, Minnesota, Wisconsin and Lake Michigan with a mix of rain, freezing rain and snow through the afternoon. Areas of snow will be possible in parts of North Dakota in the morning and in Michigan. Snowfall amounts from this system are not expected to be very impressive. Up to 1 to 2 inches will be possible in parts of northern Michigan.
In the East, a cold, blustery day is expected in the Northeast on Thursday as cold air continues to surge in on brisk west winds. Precipitation in the region should taper off as high pressure builds in Thursday.
Temperatures in the Lower 48 states Wednesday ranged from a morning low of minus 13 degrees at Grand Marais Airport, Minn., to a high of 80 degrees at Ramona, Calif.