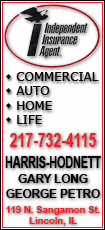 The Dow Jones industrial average rose 135 points, nearly making up its 140-point loss from the day before. The S&P 500 edged back into the black for 2011, with just one more day of trading left in the year.
The four-week average of unemployment claims fell to a three-and-a-half-year low, an indication that hiring could pick up. Also, the number of Americans who signed contracts to buy homes in November rose more than 7 percent to the highest level in a year and a half, according to the National Association of Realtors.
Quincy Krosby, Prudential Financial's market strategist, said the reports were encouraging signals for the economy going in to 2012.
"The correlation between jobs and housing has been crystal-clear this year," Krosby said. "Parts of the country where jobs are more plentiful are the ones where the housing market has held up."
Krosby said the correlation has become more pronounced after the real estate bust, when lenders became reluctant to even consider customers for a mortgage unless they held jobs. She said it's a noticeable trend in many cities nationwide.
For instance, Boston's 1.1 percent drop in home prices since last year was one of the lowest among metro areas tracked by S&P/Case-Shiller index. The city's unemployment rate is 6.2 percent, much lower than the national average of 8.6 percent.
The positive housing news sent the stocks of home builders sharply higher. Masco Corp. soared 8.4 percent, the most in the S&P 500. PulteGroup Inc. rose 6 percent and Lennar Corp. gained 4.6 percent.
The Dow closed at 12,287.04, a gain of 135.63 points, or 1.1 percent. For the year, the Dow is up 709 points, or 6 percent.
The S&P 500 rose 13.38 points, or 1.07 percent, to 1,263.02. That's just 5 points above where the index started the year.
The technology-heavy Nasdaq composite rose 23.76 points, or 0.92 percent, to 2,613.74. The index if down 39 points for the year.
Trading was very light as investors get ready to close the books on 2011. Markets will be closed Monday in observance of New Year's Day, which falls on Sunday.