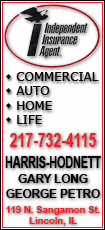 Rajoy's Popular Party won a sweeping victory in Nov. 20 elections over the Socialists and his government took power only last week. All the ministers have been named but many other senior positions have not even been filled yet.
Like other troubled governments in Europe, Rajoy faces the delicate task of a deficit reduction measures in a country whose economy is expected to sink back into recession. The jobless rate is a staggering 21.5 percent, the highest rate of all 17 countries that use the euro.
Rajoy has said time and time again he is determined to meet Spain's commitment to cut its budget deficit to 4.4 percent of GDP in 2012.
Last week, he said that if the outgoing government's deficit forecast of 6 percent for 2011 was correct -- and he stressed it might be off -- the new government would have to achieve euro16.5 billion ($22 billion) in deficit reduction in 2012.
Fears over Spain's public finances and a banking sector heavily exposed to a real estate bubble that burst in 2008 have caused Spain's borrowing costs to soar amid fears it could end up suffering the same fate as bailed out Greece, Ireland and Portugal.
Spanish media say that just about the only good news expected to come out of Friday's Cabinet meeting is a small cost of living increase for pensioners. In May 2010, then Prime Minister Jose Luis Rodriguez Zapatero slapped the freeze on under growing international pressure, just as the Greek debt crisis was heating up. The pressure on Spain included a call from President Barack Obama.