The shares will stop trading on the NYSE before the opening bell next Thursday. The delisting includes AMR common stock and some company-issued notes.
AMR Corp. said that the NYSE notified the Fort Worth, Texas, company of the move after the average closing price of AMR shares fell below $1 for 30 straight trading days.
The shares closed at $1.62 the day before the Nov. 29 bankruptcy filing and fell to 26 cents that day. They closed Thursday down 3 cents at 52 cents, and sank another 21 cents, or 40 percent, to 30 cents in after-hours trading.
The company said that because of its Chapter 11 filing, it could not try to "cure" the weakness in its share price, and would not oppose the delisting.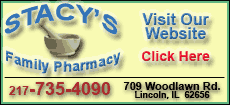 AMR expects that the shares will trade on the over-the-counter bulletin board and pink-sheets electronic trading as soon as next Thursday under a new ticker symbol, not the familiar "AMR."
AMR noted that in most Chapter 11 bankruptcy cases, stockholders get little or nothing for their shares.
AMR filed for Chapter 11 bankruptcy protection after posting about $11 billion in losses since 2001. AMR shares had fallen 79 percent this year before the bankruptcy filing.