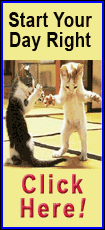 Trying to close the strait would bring down a powerful military response on Iran's head from U.S. forces in the Gulf and turn Tehran's few remaining international allies against it.
That Iran is making such dire threats at all illustrates its alarm over new sanctions planned by the U.S. that will target oil exports -- the most vital source of revenue for its economy. Iran's leaders shrugged off years of past sanctions by the U.S. and United Nations, mocking them as ineffective. But if it cannot sell its oil, its already-suffering economy will be sent into a tailspin.
"It would be very, very difficult for Iran even to impede traffic for a significant period of time," said Jonathan Rue, a senior research analyst at the Washington-based Institute for the Study of War. "They don't have the ability to effectively block the strait."
What the Iranians can do, Rue and other analysts say, is harass traffic through the Gulf -- anything from stopping tankers to outright attacks. The goal would be to panic markets, drive up shipping insurance rates and spark a rise in world oil prices enough to pressure the United States to back down on sanctions.
The strait would seem to be an easy target, a bottleneck only about 30 miles (50 kilometers) across at its narrowest point between Iran and Oman.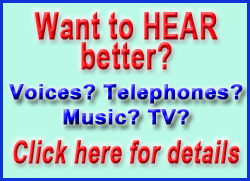 Tankers carrying one-sixth of the world's oil supply pass through it, from the fields of petrogiants Iran and its Gulf Arab neighbors, exiting the Persian Gulf into the Arabian Sea and on to market. They move through two two-mile-wide shipping lanes, one entering the Gulf, one exiting.
In recent years, Iran has dramatically ramped up its navy, increasing its arsenal of fast-attack ships, anti-ship missiles and mine-laying vessels. Its elite Revolutionary Guards boasts the most powerful naval forces, with approximately 20,000 men, with at least 10 missile patrol boats boasting C-802 missiles with a range of 70 miles (120 kilometers) and a large number of smaller patrol boats with rocket launchers and heavy machine guns, according to a recent report by Anthony Cordesman at the Center for Strategic and International Studies.
The navy has three submarines and an unknown number of midget subs, capable of firing "smart" torpedoes or laying mines. It also has a large scale capability for laying mines using both small craft and commercial boats, according to the report.
The Revolutionary Guard has also deployed a heavy array of anti-ship Seersucker missiles with a range of up to 60 miles (100 kilometers) along its coast overlooking the strait, on mobile platforms that make them harder to hit.
The Guard's naval forces and the regular navy "have been the most favored service. The Iranian air force and ground forces have not seen the same level of attention in domestic procurement and weapons systems," Rue said. "They realize their navies are the best options for inflicting casualties" on the U.S. or Arab Gulf nations.
Still, those forces would not likely be enough to outright seal the strait, given the presence of the U.S. 5th Fleet based in the Gulf nation of Bahrain. On Wednesday, Pentagon spokesman George Little warned that any "Interference with the transit or passage of vessels through the Strait of Hormuz will not be tolerated."
Laying minefields in the Hormuz waters would in theory be the most effective action, forcing time-consuming clearing by U.S. forces and their allies before tankers could move through.
But particularly strong currents in the strait make such mining difficult. Moreover, the U.S. and its Gulf allies have extensive surveillance in the area, meaning the Iranians would have little time to set an effective minefield, Rue said. The United Arab Emirates and Saudi Arabia have both extensively increased their anti-mining capabilities.
Iran's anti-ship missile batteries on the coast are another major threat. But while the missile platforms are mobile, the radar facilities that enable them to target shipping largely are not, making them vulnerable to U.S. strikes.
"It wouldn't be a cakewalk" for U.S. and other forces to push back an Iranian attempt to close the strait, Rue said. But in the end, "their capabilities are not great and ours overwhelmingly outmatch theirs."
The closest parallel may be the 1980-88 Iran-Iraq war, when each side attacked shipping in the Gulf, trying to cut off the other's vital oil revenues. More than 500 ships were damaged in attacks, and Iranian mining and assaults prompted a U.S. operation escorting Kuwaiti tankers. But while oil shipments from the Gulf slowed, they came nowhere close to stopping.