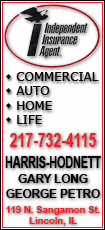 The ruling, published Wednesday, by the 8th Circuit Court of Appeals, overturns a federal jury's verdict that awarded Retha Weems $600,000 in her discrimination claim against the Springdale-based company.
Weems argued that she was demoted as a plant manager by Tyson because of her gender and later passed over for another plant manager job in favor of two men.
Tyson appealed the verdict and a three judge panel ruled that a federal judge was wrong to allow the jury to hear about a separation agreement Tyson offered to Weems. The agreement would have settled Weems' complaints for a portion of her salary and medical benefits, if she left her job.
The judges agreed with Tyson's argument that the separation proposal was an offer to compromise with Weems and said its introduction prejudiced the jury against Tyson.
Weems remains a Tyson employee, company spokesman Worth Sparkman told the Northwest Arkansas Times (http://bit.ly/tACGnF).
Sparkman declined comment on the court's ruling.