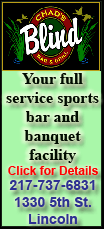 There in cubicles with thin, gray carpet and shared computers, young graduates of the top business schools were tasked with making sense of deregulation -- a new era when the government no longer dictated routes or prices.
Under American Airlines' then CEO Robert L. Crandall, they issued the first frequent flier miles, developed the hub system and found a way to fill empty seats with deeply discounted fares. Standards were high. Perfection was demanded. Those who excelled were quickly promoted, regardless of how young or new to the company they were. At the time, being a financial analyst on the second floor of American's headquarters was unlike any other job in the industry.
Today, four of them are running airlines -- including American -- themselves.
"It was a magical time," says Virgin America CEO David Cush, 51. "You didn't know where these guys were going to end up, but you knew you were hanging around with a bunch of smart guys."
US Airways CEO Doug Parker, 50, and Spirit Airlines CEO Ben Baldanza, 50, got their start alongside Cush.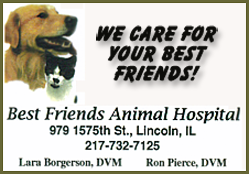 Tom Horton, the other member of this airline Brat Pack, arguably hit it even bigger -- taking over as CEO of the airline where they all started. But the job that he inherited is a long way from American's glory days under Crandall.
The 1980s "was sort of a golden moment for American," says Michael Useem, director of the Center for Leadership and Change Management at The University of Pennsylvania's Wharton School.
Today, American is struggling with old jets and high labor costs. Once the largest airline in the world, American is now in third place behind Delta Air Lines Inc. and United-Continental Holdings Inc., which became bigger and more efficient through mergers. But the most-painful jab for the carrier came last month when American's parent, AMR Corp., sought Chapter 11 bankruptcy protection -- the same day it promoted Horton, 50.
Horton and Parker declined requests for interviews.
American's success at molding future leaders echoes the success of big companies such as General Electric and Procter & Gamble. Those companies were known for weeding out underperforming executives and giving those who showed promise responsibilities well beyond their rank.
"These companies made developing great leaders a defining element of their DNA," Useem says.
American didn't just create CEOs. Dozens of its young financial analysts from the 1980s went on to become top executives at most of the major airlines. Others held senior roles at travel companies including Orbitz and Royal Caribbean.
They all came to American because it was the center of innovation in an industry on the verge of a revolution. There were challenges found nowhere else. For instance: how do you create the first curbside check-in system? These young analysts were driven by their bosses and each other. And nobody pushed harder than Crandall.
"The most competent got promoted very rapidly," says Crandall, who retired in 1998. "That made American a very good place to work. And the consequence of that is we attracted a lot of very, very bright people."
Crandall required major initiatives in other departments -- from marketing to flight planning -- to be vetted by the finance department, exposing the analysts to all aspects of the industry. He wanted to know the exact cost and potential benefit of any change.
Three decades later, most still recall the CEO's persistence.
The worst thing you could do was say you didn't want to waste his time with the details. Crandall thrived on those details and demanded them of his staff. He was known to quiz station managers on how much they spent on rags. If they didn't know, they were told they didn't really understand their operation.