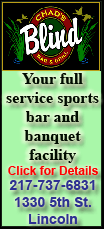 The South Stream project, co-owned by Gazprom, France's EdF, Italy's Eni and Germany's Wintershall, is meant to ship Russian natural gas to southern and eastern Europe.
The pipeline, which is expected to start operating in 2015, would ship up to 63 billion cubic meters (2 trillion cubic feet) of gas annually to Bulgaria, Serbia, Hungary, Slovenia, Austria and Italy in one leg and Croatia, Macedonia, Greece and Turkey in a second. This week, Moscow secured a key approval from Turkey to go ahead with the construction.
The 15 billion-euro South Stream is rivaling the European Union-backed Nabucco pipeline that's slated to ship gas from the Caspian region to Austria.
Putin told Gazprom CEO Alexei Miller in televised comments that "it would be advisable" to start building the pipeline at the end of next year, not in 2013.
The move is likely to put pressure on Ukraine, currently Russia's chief gas export route.
Miller also said that the $20 billion Ukraine is seeking for the pipeline is too high because it will require 2 to 8 billion euros ($2.5-10 billion).
Continuous disagreement between Moscow and Kiev, which has led to two gas wars, largely stems from Moscow striving to control, or at least manage, the export pipeline crossing Ukraine. Kiev in return is seeking lower gas prices.