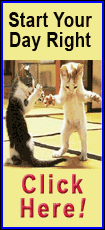 Three brutal winters and a steady loss of habitat have hurt reproduction and reduced the number of animals hunters have seen this season, wildlife and conservation experts say.
Randy White, who's been hunting South Dakota pheasants for a quarter of a century, said wild birds are out there but hunters are no longer reaching their three-bird-per-person limit within the first hour.
"I'm hunting with two very good dogs, and it's still tough," said White, who has spent some 30 days this season in fields with his golden retrievers, Annie and Roxy. "You just got to hunt hard and a lot longer."
A Christmas with little or no snow should help hens and roosters find food and survive so they can reproduce, Kreil said, but population gains will still be hampered by loss of habitat as land enrolled in the federal Conservation Reserve Program shifts back to farming.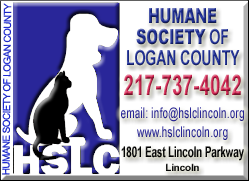 The voluntary CRP program pays landowners not to farm their property. Since its creation in 1985, it has boosted populations of ducks, ring-necked pheasants, prairie chickens, Columbian sharp-tailed grouse and other wildlife by providing areas where they can feed and reproduce, according to the USDA.
But the fees paid to landowners haven't kept pace with increases in crop prices, and many farmers are putting native prairie and even land once considered marginal for farming back into production. If property owners don't want to farm themselves, they can get more than $100 per acre annually by renting their fields to those who do. The average CRP fee is just $57 an acre.
About 31 million acres are enrolled in the CRP program, but contracts on 6.5 million of those acres are scheduled to expire by September. At its peak in 2007, the program protected nearly 36.8 million acres, said Dan James, spokesman for the USDA Farm Service Agency in Bismarck.
"We've warned people that the previous years' experiences with deer and pheasants could be considered the `good ol' days' because it's going to change quickly," said Randy Kreil, wildlife chief of the North Dakota Game and Fish Department. "We have a whole generation of hunters that doesn't have any idea what it's like."
Some hunters have already noticed the loss of habitat.
"They'll go out to places they've hunted pheasants or deer for the last 20 years and it's completely black dirt now," Kriel said. "It's all turned over."
In South Dakota, the pheasants-per-mile index used to assess the population dropped by 46 percent over the past year, after reaching historic highs from 2003 to 2010.
Joe Sonnenfeld, 27, who regularly hunts pheasants near Doland, S.D., said he and other outdoorsmen have to cover a lot more land to get their limit. But out-of-state hunters who fly in and out of Sioux Falls Regional Airport for guided or preserve hunts often leave happy because they're hunting on stocked land.
"If they're paying for their hunt, they're pretty much guaranteed their birds," said Sonnenfeld, assistant manager of the Enterprise rental car branch at the airport. "They've been seeing them, but I think that's kind of a flawed representation of what the state bird numbers are."