Benchmark crude for February delivery rose 23 cents to $99.88 a barrel at late afternoon Singapore time in electronic trading on the New York Mercantile Exchange. The contract added 29 cents to settle at $99.65 in New York on Thursday.
In London, Brent crude was up 11 cents at $108.13 a barrel on the ICE Futures exchange.
Crude has traded near $100 since mid-November after jumping from $75 in October as investors eye growing evidence the U.S. economy could avoid a recession next year. The government reported Thursday that claims for jobless benefits fell to a four-week average of 375,000, the lowest level in three and a half years.
The National Association of Realtors also reported that contracts to buy U.S. homes rose last month to the highest level in a year and a half.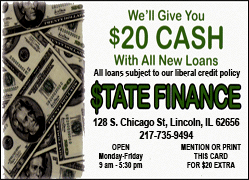 Some analysts worry Europe's debt crisis will drag the continent into recession next year and undermine global crude demand.
"From a longer term perspective, we continue to zero in on the euro zone as the primary driver of oil pricing during the first quarter of 2012," energy consultant Ritterbusch and Associates said in a report. "We still view the euro zone debt issues as intractable."
Traders are also closely watching tensions between Iran and Western powers over Tehran's nuclear power program. Iran threatened this week to close the key oil export passage of the Strait of Hormuz in the Persian Gulf if the U.S. and other nations tighten sanctions. The U.S. Navy said it would not tolerate any move to limit the strait's traffic.