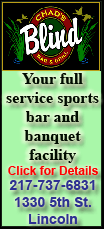 Just ask him.
"We went out in style!" Griffin shouted to his teammates.
It was amazing the Baylor quarterback had any breath left at all. Not after a record-shattering Alamo Bowl that might not only be remembered as the highest-scoring regulation bowl game in history, but also possibly as Griffin's last addition to his legacy in Waco.
The AP Player of the Year wasn't dazzling Thursday night, but he didn't need to be as No. 15 Baylor still pulled out an incredible 67-56 victory over Washington.
If it was RG3's final showcase before jumping to the NFL, it was a gripping goodbye to watch. One of the nation's most electrifying players was upstaged by an even more exciting nail-biter that shattered the previous record for points in regulation set in the 2001 GMAC Bowl.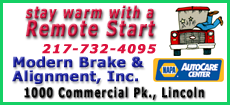 Fans showered Griffin with chants of "One more year! One more year!" as he paraded the Alamo Bowl trophy around the field. He stopped at the front-row stands and showed off his prize to his mother, who has already been looking at her son's NFL draft prospects.
Griffin said he'll start looking, too, soon enough.
For now, there was still the craziness of this game to sort through.
"I want Baylor nation to enjoy this," Griffin said. "It's not about me. I've got about two weeks. I'll enjoy this the next day, and then the next day, and then I'll make it."
The previous bowl record for a regulation game was 102 points in the 2001 GMAC Bowl between Marshall and East Carolina. That game went to double overtime and ended with a combined 125 points, which still stands as the overall bowl record.
Baylor, which a bowl game for the first time since 1992, and Washington (7-6) also set a bowl record for total offense with 1,397 yards.
"We just knew we needed to score," Washington quarterback Keith Price said. "We needed to score fast, just to give our defense a boost."
Griffin had an unremarkable night, throwing just one touchdown pass and running for another score. But Terrance Ganaway starred ably in his place, rushing for 200 yards and five touchdowns. His last was a 43-yard run with 2:28 left to seal Baylor's first 10-win season since 1980.
Price outplayed his Heisman counterpart, going 23 for 27 with 438 yards and four touchdowns. He also ran for another three scores.
"I think we'll have a hard time this bowl season to see a quarterback play as well as he did," said Washington coach Steve Sarkisian.
Griffin was 24 of 33 for 295 yards -- and his only touchdown throw came on the game's opening drive.
Blown out in four other games against ranked opponents this season, the Huskies finally made one interesting. Not that it started that way after Baylor ran up 245 yards of offense alone in the first quarter -- awful even by the standards of Washington's defense, which is among the nation's worst.
Price, a sophomore who threw a school-record 29 touchdown passes in his first year as the starter, began cutting into a 21-7 deficit with a 12-yard scoring strike to James Johnson. Seven minutes later, Washington tied it when Devin Aguilar somersaulted over the goal line after catching a 1-yard lob.