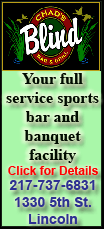 That sentiment was not lost on Florida State coach Jimbo Fisher after the No. 25 Seminoles rallies to beat the Irish 18-14 on Thursday night.
"This team has been through a lot," Fisher said. "We've had a lot of trials and tribulations with injuries, tightly played games, and a lot of people doubted it. But I said all along this team has a special character to it. It always does. It competes."
He was proud of how his team overcame a dismal first half and 14-point third-quarter deficit.
E.J. Manuel threw two touchdown passes, and Dustin Hopkins made two field goals to help to the Seminoles earn their fourth straight bowl victory and second straight under Fisher.
Florida State receiver Rashad Greene, who caught one of Manuel's touchdown passes and had a team-high five catches for 99 yards, was selected the game's MVP.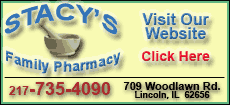 It all helped put a happy face on a night when the Seminoles' offensive line surrendered at least five sacks for the second time this year and the offense had a fumble returned for a touchdown.
Due to injuries, Fisher was forced to start four freshmen on the line.
The Seminoles finished the game with 290 yards, went 3 for 14 on third down, and got an efficient night from Manuel. He played behind a young offensive line, but was 20 for 31 passing for 249 yards.
Manuel said none of the early miscues mattered at the end of the game, though.
"We had a very good finish," Manuel said. "We play for each other, not individual stats and performance. We just beat Notre Dame. We're going to feel good for months."
The Irish had three turnovers -- all interceptions by quarterbacks Tommy Rees and Andrew Hendrix -- and gave up four sacks of their own.
Notre Dame shuffled between Rees and Hendrix throughout the game, but both struggled. They were a combined 19 for 35 for 187 yards. The Irish also were a paltry 1 for 3 inside the red zone.
Florida State scored on all four of its red-zone chances.
"We know what we need to do," Irish coach Brian Kelly said. We've already talked about it, and the players that are going to be back for the 2012 football season will be committed to getting that end done."
The Irish also were without their biggest offensive star, with receiver Michael Floyd being forced to the sideline following a third-quarter touchdown catch with what Kelly described as an "upper-body injury."
Floyd returned to the game, but was a non-factor. Kelly, who made Floyd a game captain in his final college game, said he hated to see Floyd in that predicament.
"You remember the guys that overcome, the guys that compete in battle, and he did that today," Kelly said.