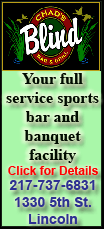 "As a kid, of course you dream about hitting a game-winning shot in the NBA," said Durant, who has hit two other game-winners at the buzzer in his five seasons.
"It's a dream come true."
The Thunder let Dallas wipe away a five-point deficit in the final 46 seconds to go ahead on Vince Carter's 3-pointer with 1.4 seconds remaining. That was just enough time for Thabo Sefolosha to get the ball to Durant, who drilled a 3 from the right wing that improved his team to 4-0.
"It was crazy, a crazy course of events," Durant said. "When two tough teams always go at it, it always comes down to the last play."
Dirk Nowitzki had 29 points and 10 rebounds to lead the Mavericks, whose title defense is off to a 0-3 start. Dallas had been blown out in its first two losses against Miami and Denver before letting a close one slip away.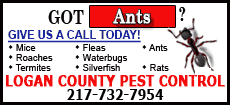 "I think the more we go out and just play the game itself more, good things happen on the court," Shawn Marion said.
"We've got to just go out there and stop worrying about other things and just go out there and just play the game and just play hard."
Russell Westbrook had 16 points in his second straight subpar performance, but he made up for it with a few critical plays down the stretch.
He started the game 3 for 11 -- with one of the makes coming when Jason Kidd blocked his shot and Brendan Haywood tipped it up and in -- and had seven turnovers before getting a longer-than-usual benching in favor of Eric Maynor.
Westbrook returned when the game got close midway through the fourth quarter, providing a momentary lead with a two-handed breakaway dunk that turned into a three-point play.
He followed that with a 17-footer from the right wing for a 96-93 lead, but the Mavericks -- who made it a habit to stage late comebacks against Oklahoma City in last season's West finals -- had a few tricks left.
Nowitzki tied it at 96 with a 3-pointer but, after a Durant jumper, was called for a technical foul for arguing an offensive foul. Durant hit that foul shot and Westbrook added another jumper from the right elbow to put Oklahoma City up 101-96 with 46 seconds left.
Jason Terry hit a 3-pointer to get Dallas within two. Durant then missed a 3-pointer at the other end and Serge Ibaka missed both of his free throws after getting fouled on an offensive rebound.
Nowitzki pitched it back to Carter for the go-ahead 3, and Durant blamed himself for going for a block against Nowitzki and leaving Carter open.
Durant returned to the bench for a timeout, with rookie Reggie Jackson screaming encouragement that he was going to hit the game-winner.
"I just tried to be confident, tell myself I could make it and luckily I did," Durant said.
"It's special to hit a game-winner," he added. "The season's still young. To beat the champs in the early season is always pretty cool, but we've got to move on and get ready for the next game."