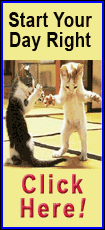 Sporting a newly grown beard, McCoy said Thursday that he's "feeling better" and making progress from the concussion he sustained on Dec. 8 from a helmet-to-helmet hit delivered by Steelers linebacker James Harrison. McCoy, who has not been medically cleared to practice since he was blasted by Harrison, refused to answer questions about what he recalls from the hit or what transpired in its aftermath.
McCoy, though, did praise Cleveland's medical staff for its handling of his concussion despite the team not testing him for a head injury on the sideline and sending him back in the game after sitting out just two plays.
"Our medical staff does an outstanding job and that should never be in question," said McCoy, speaking for the first time since he was diagnosed with the concussion.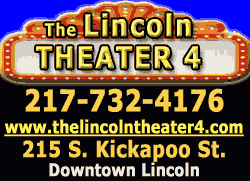 McCoy didn't want to talk about the vicious hit by Harrison, who lowered his head and delivered a crushing blow to the QB's facemask, knocking his feet out from under him and sprawling him on his back. McCoy also declined to reveal any of his symptoms or why he hasn't been allowed to return to the field.
"I just don't want to go there guys," McCoy said. "I really don't want to recreate anything. I don't even want to think about it. I can tell you that I'm feeling a lot better, especially of late. I really feel like I'm coming out of this, and I hope to at least be able to be out there this weekend and help my team."
McCoy was asked if he thought Harrison's hit was a cheap shot.
"No," he said. "I really have no opinion. I think the league has handled that, and I'm doing the best that I can to move forward and do the best I can to get healthy and get back and help our team."
McCoy was equally vague when asked if Harrison deserved more than the one-game suspension he received.
"I really have no opinion on that," he said. "That's a league matter. That's completely out of my control."
Wearing a flannel overcoat and jeans, McCoy stood in front of his locker for nearly 10 minutes. He was typically polite and alert while addressing his injury, which has overshadowed the final month of Cleveland's season. Other than driving away from the team's facility, McCoy had not been seen since that fateful night at Heinz Field.
McCoy would not say if he has sought any outside medical opinions on his injury, and took the chance to again compliment the Browns' medical personnel.
"I don't want to go there, but our staff here has really been first-class through all this and they are doing a great job, and again I really am making really good progress," he said. "They've said the same thing to me and I'm telling you the same thing. I'm feeling much better."
McCoy can't practice and it's obvious he won't play Sunday against the Steelers. Backup Seneca Wallace will make his third start in a row in place of McCoy, who won't get a final chance to prove to the Browns that he should be their long-term starter.
McCoy had an inconsistent second pro season, his first with running coach Pat Shurmur's West Coast offense. McCoy expects to be evaluated in the offseason by Shurmur, general manager Tom Heckert and president Mike Holmgren like any other player.
"There's two things I can control: One, I can control how hard I work, how hard I prepare; and the second one is I can control how I feel," he said. "I want to be here. I love this city. I love my teammates. I'll do anything. I want to be here, so after that ... speculation has never gotten me anywhere. I'm a factual guy. That's all I've got."