Lincoln College-Normal adds mobile learning applications

Send a link to a friend
[February 23, 2011] NORMAL -- Lincoln College-Normal recently announced it was providing Blackboard MobileLearn technology to all users of its network enterprise, including students, faculty and staff. LCN is the first college or university in the area to offer the technology. The move puts the private liberal arts college in the company of other top colleges and universities now offering mobile learning applications.
Using the MobileLearn Web application combined with the college network, LCN students and faculty may now access all course assignments using any mobile device, including iPhones, iPads, e-readers like Kindle and Nook, as well as tablet devices and Sprint Network-powered Android phones.

"Mobile learning is the next generation of teaching. It allows instructors to teach and students to learn -- anytime, anywhere and anyplace!" says Tim Foster, Lincoln College-Normal's instructional technologist and designer. He went on to add, "With this new technology, a student enrolled at LCN can complete an assignment without ever touching a piece of paper or even holding a pencil."

Much as the Web and cell phones changed our lives a generation ago, the shift toward Web-enabled mobile devices is changing society once again -- this time, by changing the way college students learn.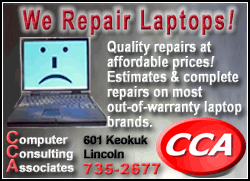 According to one recent report from mobile manufacturer Ericsson, 80 percent of people accessing the Internet will be doing so from mobile devices by 2015. With this shift, leading colleges and universities began introducing applications allowing students, faculty and alumni to engage with the institution on mobile platforms.
As part of its plan to introduce the MobileLearn technology to the entire campus community, LCN technology staff is conducting training sessions with faculty and students regularly.
For more information, visit Lincoln College-Normal's website at http://www.lincolncollege.edu/
normal/technology/index.php.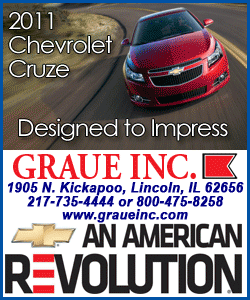 To read the full report on Americans and their use of the Web in general as well as mobile access, visit http://pewinternet.org/Reports/2010/
Mobile-Access-2010.aspx.
___
More about Lincoln College-Normal:
Lincoln College, founded in 1865 as Lincoln University, is the only college or university named for Abraham Lincoln during his lifetime. Considered one of the pioneering institutions of higher education in the region, the college established a second campus in the Bloomington-Normal area in 1979. LCN offers accelerated and traditional bachelor's degree programs, as well as professional certification and career training through Midwest College of Cosmetology.
[Text from Lincoln College-Normal]