Route 66 Association of Ill. Hall of Fame banquet here June 11

Send a link to a friend
[January 21, 2011] This looks to be another exciting year for Logan County and Route 66. The Route 66 Heritage Foundation of Logan County is busy, along with the Abraham Lincoln Tourism Bureau of Logan County, in promoting Route 66 in grand style statewide.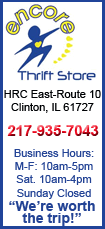 The tourism bureau announces that the Route 66 Association of Illinois Hall of Fame banquet will return to Lincoln on June 11. The event will be hosted at Lincoln College in their new Lincoln Center. This several-hundred-member statewide organization will celebrate Route 66 with a special tribute to the late famed Route 66 artist Bob Waldmire, as well as enjoying Lincoln and Logan County, which includes a vast amount of Route 66 history along a 37-mile stretch of the Mother Road.

As previously announced, the Route 66 Heritage Foundation of Logan County has decided to once again host the annual Route 66 Garage Sale. Without project manager Bruce Huskins, who had stepped down after the 2010 event, the future of the sale was unknown. But after careful consideration Geoff Ladd stepped up to manage the project that is now booked for May 13 and 14 with some changes in store. All proceeds from this countywide event go toward the restoration of The Mill.

The Route 66 Heritage Foundation hustled to finish up a National Park Service grant in 2010 that helped fund some major repairs at The Mill. Windows, electrical service and foundation repairs, along with a newly refurbished floor, were just some of the work done to help move The Mill one step closer to opening as a museum this year. Local help, teamed up with many members of the Route 66 Association of Illinois, were hard at work to meet the grant deadlines. The group continues to deal with the challenge of funding issues but makes up for it with diligence and hard work aimed at seeing the Route 66 icon opened up as a museum that will house Route 66 history in Logan County.

This extensive amount of work could not have occurred without also a generous grant from The Danner Trust and an extremely generous donation from local philanthropist Larry Van Bibber.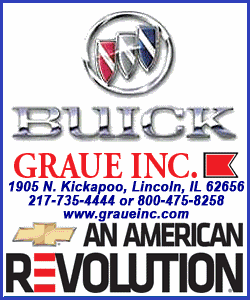 The Route 66 Heritage Foundation of Logan County was formed with the intention of bringing together community members who are passionate about Route 66 and its history in Logan County. It is a group that is always accepting new members and volunteers. For more information on these events or how you can get involved, call 217-732-8687.
[Text from file received from Abraham Lincoln Tourism Bureau of Logan County]