Today's highlight in history:
On July 14, 1911, Harry N. Atwood became the first pilot to land an airplane (a Wright Model B biplane) on the grounds of the White House after flying in from Boston; he was greeted by President William Howard Taft.
On this date:
In 1789, during the French Revolution, citizens of Paris stormed the Bastille prison and released the seven prisoners inside.
In 1853, Commodore Matthew Perry relayed to Japanese officials a letter from President Millard Fillmore, requesting trade relations. (Fillmore's term of office had already expired by the time the letter was delivered.)
In 1881, outlaw William H. Bonney Jr., alias "Billy the Kid," was shot and killed by Sheriff Pat Garrett in Fort Sumner, N.M.
In 1902, the original, centuries-old Campanile di San Marco in Venice, Italy, collapsed. (The bell tower was rebuilt within a decade.)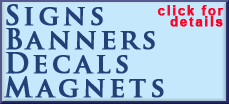 In 1913, Gerald Rudolph Ford Jr., the 38th president of the United States, was born Leslie Lynch King Jr. in Omaha, Neb.
In 1921, Italian-born anarchists Nicola Sacco and Bartolomeo Vanzetti were convicted in Dedham, Mass., of murdering a shoe company paymaster and his guard. (Sacco and Vanzetti were executed six years later.)
In 1933, all German political parties, except the Nazi Party, were outlawed.
In 1960, British researcher Jane Goodall arrived at the Gombe (GAHM'-bay) Stream Reserve in the Tanganyika Territory (in present-day Tanzania) to begin her famous study of chimpanzees in the wild.
In 1966, eight student nurses were murdered by Richard Speck in a Chicago dormitory.
In 1976, Jimmy Carter won the Democratic presidential nomination at the party's convention in New York.
Ten years ago: In a boost for President George W. Bush's hopes to build a defense against ballistic missile attack, the Pentagon scored a hit with an interceptor that soared into space from a tiny Pacific isle and destroyed its target, a mock nuclear warhead. China convicted American business professor Li Shaomin (lee show-mihn) of spying for Taiwan and then ordered him deported. Katharine Graham, the 84-year-old chairman of the executive committee of The Washington Post Co., suffered a head injury in a fall in Sun Valley, Idaho (she died three days later).