State won't cut aid to religious agencies

Send a link to a friend
[July 14, 2011] SPRINGFIELD (AP) -- The state of Illinois will not cut off foster care funding to Catholic Social Services of Southern Illinois or the Evangelical Child and Family Agency, despite concerns both agencies discriminate against couples in civil unions.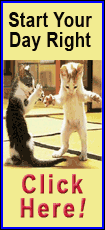 The decision by the Department of Children and Family Services comes a day after a Sangamon County judge ruled Illinois' attorney general and DCFS could not immediately end contracts with Catholic Charities in the dioceses of Springfield, Peoria and Joliet. The groups sued to prevent the state from enforcing new anti-discrimination policies that accommodate civil unions.

DCFS spokesman Kendall Marlowe said Wednesday the agency would not deny funding to any of the agencies until the case is resolved in court. However, state officials say Catholic Charities can't take in new children for foster care.

Copyright 2011 The Associated Press. All rights reserved. This material may not be published, broadcast, rewritten or redistributed.