A LIFE TRANSFORMED BY THE LOVE, GRACE AND THE POWER OF GOD...

¨ Former Criminal's Girlfriend—Her boyfriend, Fred, on FBI's Ten Most Wanted List

¨ Former Jimi Hendrix Groupie—She dated Jimi Hendrix's bass player. Her picture is on Hendrix's LP Album Cover, ELECTRIC LADY.

¨ Former Drug Addict—She was a $100.00/day heroin mainliner; addicted to LSD, grass, barbiturates, amphetamines, & cocaine.

¨ Five Suicide Attempts; An Abortion

¨ Former US Marine

NOW PREACHING THE GOSPEL AND TESTIFYING TO THE GRACE OF GOD IN PRISONS AND THROUGHOUT THE WORLD.

Sandi was the epitome of many young, energetic, attractive women during the 1960's and 70's when free love and drugs were the social standard. She danced her way through rebellion of all sorts during those racial, draft card burning, college rioting, American flag burning days. Those days when the assassination of President John F. Kennedy, his brother Robert, and later Martin Luther King Jr., were the background of Rock and Roll music, and the birth of The Beatles, The Rolling Stones, Jimi Hendrix and Janis Joplin.

During this age of hippies, drugs and free love. Sandi had found a path of partying with Jimi Hendrix, Jim Morrison of The Doors, Tommy James and the Shondells, and many more. Her days were filled with drugs and staying high, dancing and hopping from one party after another. Soon, she got to know many in the Miami nightclub scene, usually...the flamboyant men of underground crime. She said of Jimi Hendrix, "His death from a drug overdose in 1970 was one of the most devastating times of my life. One day he had everything; the next day he had nothing."

Before long Sandi had boyfriends who became famous in their own rights; one who ended up being at the top of the F.B.I.'s Ten Most Wanted. He later died in the electric chair for killing two law enforcement officers, while another was sentenced to life, and a third to 45 years for gangland killing and smuggling. Her life was filled with plenty of dancing, drugs and wild parties; however...she soon went through that spiral of always finding herself deep in the throes of the criminal element, in order to sustain her own. But God had other plans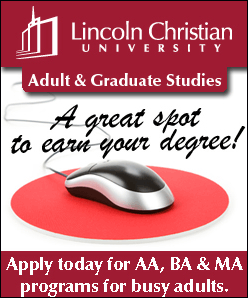 From the fast lane in Miami, San Juan, Harlem, Paris Island, and to prisons, churches, schools and jungles of the world, now with a message of real love. You will not want to miss this Power-Packed Life-Transforming meeting Saturday, July 23 at 9 AM at OACF in Lincoln. Also, Sandi and her husband Pastor/Evangelist Steve Fatow will be ministering at Open Arms Christian Fellowship Saturday night, July 23 at 7 PM and Sunday, July 24 at 10 AM & 7 PM. For more information, call the church office at 217.732.4800. The church is located at 311 Broadway in Lincoln.
[Text from file received]